"If anything can go wrong, it will." Murphy's Law (or Sod's Law, as it is known in the UK) applies to big data projects, as well. When those projects concern someone's health, something going wrong in the data can lead to something going very wrong with the patient.
The more one relies on the accuracy of the system, the higher the potential for error. Electronic health records (EHRs) are considered a boon to data aggregation, but they hold a potential downside. Though mistakes like having the test results of patient A associated with patient B happen even with paper files, those are usually limited to human error. In electronic data uploads, on the other hand, errors in patient data can be introduced by flaws in the system's design, bugs in the software, or a technician's failure to log off between patients.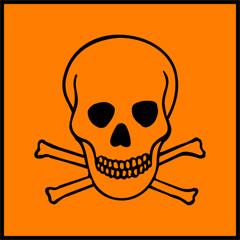 The Emergency Care Research Institute (ECRI) has put out its list of Top 10 Health Technology Hazards for 2013. Two items on the list are linked to advances in big data. One is errors on data assigned to the wrong patient, and the other is interoperability failure with medical devices and health IT systems. The ECRI clarifies that it is not advocating a Luddite approach; it is only pointing out the potential pitfalls of big data health systems, with the goal of ameliorating the situation as much as possible.
The fact that errors in data transmission do occur is evidenced by safety notices published in Health Devices Alerts. Examples include errors in software that allow for radiology images, data, or notes on the data to be assigned to the wrong patient. It is not a minor consideration, the ECRI says, because a single error in patient data "can have far-reaching consequences, leading to a host of downstream effects" that are tough to detect and fix. Should a doctor act on the wrong information before it is discovered, there may be irrevocable damage.
For the system to keep accurate records, not only must the device be set for the right patient, but one has to be careful to disassociate any device that uploads data when switching from patient A to patient B. Though that seems simple enough, it may not be the default for "location-centric" operations, which connect the data to the room, rather than the individual. In such a system, when the patient is moved, the system has to be updated manually.
To prevent those opportunities for incorrect data transmission, the ECRI recommends using a "'patient-centric' association method" that would link the data with a patient's identification number, rather than a location. It also recommends verification of a match for data uploaded with a step that calls for "choosing a patient from a pick list or scanning the barcode on a patient's wristband." It calls for testing any new system to be certain that it will operate the way one expects with respect to data files.
Another problem with managing health data is glitches in the transfer of information. The ECRI cites incidents that include invalidated lab results being removed from one system while remaining in another part of the patient's electronic record. To minimize the risk of interoperability failure within health IT systems, the ECRI recommends a detailed inventory of all the components of the system, including devices and software, to pinpoint and analyze potential risks. Any change in the system opens up new opportunities for transmissions to go awry, so "stringent change management practices" are warranted for any additional devices, new hardware, software updates, or modifications to the work process.
Because health IT systems involve various technology people, as well as healthcare providers, the ECRI recommends working together as a team. That includes maintaining relationships with "IT suppliers, medical device vendors, and connectivity solution vendors." Communication should be opened between the caregivers and the IT team members when planning on changes to the system to ascertain it will work. And, last but not least, the system should be thoroughly tested before being put in place.
We may not be able to break free of Murphy's Law, but awareness of what can go wrong can help us steer free of the danger zones. Assessing and testing systems, considering user experience, and cooperation between the health and technical ends should help health practitioners maximize the benefits of big data while minimizing the risks.
Related posts:
— Ariella Brown, Technology Blogger


Keith.Grinsted, User Rank: Petabyte Pathfinder
12/31/2012 | 12:36:13 PM
Re: medical functionalities

@Ariella I can see the beginnings of a whole new industry here!

Whereas many, many 'experts' have been plying their trade in the SEO market ensuring high ratings - there now could be a new 'expert' helping individuals to get a poorer rating and worse listings on Google etc!!!

Do you think that is viable?



Ariella, User Rank: Blogger
12/31/2012 | 12:29:54 PM
Re: medical functionalities

@Keith yes, that is something that online repuation management has to take into account. What is top today may be much further down when Google tweaks its setup.



Keith.Grinsted, User Rank: Petabyte Pathfinder
12/31/2012 | 12:26:32 PM
Re: medical functionalities

@Ariella I love the sound of the grandma test - that sounds very sensible. Assuming you have a sensible grandma!

The service sounds a great idea too.

Let's face it, if there's enough good stuff about you online then it'll push the bad stuff down the list - that is until Google changes its algorithms again!



Ariella, User Rank: Blogger
12/31/2012 | 8:47:38 AM
Re: medical functionalities

@Keith Yes, it's become such a pervasive problem that some colleges offer a service to help the students clean up their online image. As per http://www.washingtontimes.com/news/2012/dec/26/colleges-help-students-scrub-online-footprints/#ixzz2GDZGj07M:

the school provided her with a tool that allowed her to put her best Web foot forward. Now when people Google her, they go straight to a positive image _ professional photo, cum laude degree and credentials _ that she credits with helping her land a digital advertising job in New York.
"I wanted to make sure people would find the actual me and not these other people," she said.
Syracuse, Rochester and Johns Hopkins in Baltimore are among the universities that offer such online tools to their students free of charge, realizing ill-considered Web profiles of drunken frat parties, prank videos and worse can doom graduates to a lifetime of unemployment _ even if the pages are somebody else's with the same name.
It's a growing trend based on studies showing that most employers Google prospective hires and nearly all of them won't bother to go past the first page of results. The online tools don't eliminate the embarrassing material; they just put the graduate's most flattering, professional profile front and center.
"These students have been comfortable with the intimate details of their lives on display since birth," said Lisa Severy, president-elect of the National Career Development Association and director of career services at the University of Colorado-Boulder, which does not offer the service.
"The first item on our `five things to do before you graduate' list is `clean up your online profile,'" she said. "We call it the grandma test _ if you don't want her to see it, you probably don't want an employer to, either."
After initially supplying BrandYourself accounts to graduating seniors, Syracuse University this year struck a deal with the company _ begun by a trio of alumni _ to offer accounts to all of its undergraduate and graduate students and alumni at no additional charge. About 25,000 people have access to it so far.





Keith.Grinsted, User Rank: Petabyte Pathfinder
12/31/2012 | 5:36:06 AM
Re: medical functionalities

@Ariella I know! I am staggered by what people put online these days.

I have an awful lot online and am pleased to dominate most of the first 5-10 pages of Google if you google my name. But that is conscious marketing on my part.

Youngsters, in particular, seem keen to post everything they can - even if it is on someone else's wall! They seem oblivious to the fact - despite warnings - that their comments will be there in perpetuity!!

There for any future employer to check.

There for anyone of immoral purpose to take advantage of.

Going forward this will be a real problem for some.



Ariella, User Rank: Blogger
12/30/2012 | 4:17:41 PM
Re: medical functionalities

@Anna Yes, all that public information does create difficulties in a clear division between private and professional information. The employer could say that anything that FB, Google, or Twitter makes public is fair game. However, if the employer is mining for just those answers to questions that it cannot ask, like that of children, etc., in order to make a hiring decision based on that information is problematic.



Anna Young, User Rank: Exabyte Executive
12/30/2012 | 3:47:05 PM
Re: medical functionalities

Ariella, Exactly. An employee could reject an employer's request for access to private social media information but what if the service provider, for instance, Facebook, Google or any of the other companies begin to harvest such information for sale? What rights does the employee have and could the employer itself be open to litigation?



Ariella, User Rank: Blogger
12/30/2012 | 10:34:21 AM
Re: medical functionalities

@technetronic I remember some months back that certain employers said they would demand the password to prospective employees' Facebook accounts. That woudl give them access to a lot of personal information, which, for many includes details about marital status, children, health, and more. See http://abcnews.go.com/Technology/facebook-passwords-employers-schools-demand-access-facebook-senators/story?id=16005565 I share the view that this should be ilegal. But even if employers are barred from accessing personal data that way, they may find out quite a bit from public posts and from services that offer to dig up limited share data from FB.



Ariella, User Rank: Blogger
12/30/2012 | 10:30:29 AM
Re: medical functionalities

@Keith Some people just seem to have an urge to disclose a lot of personal information about themselves. My daughter spent some hours mulling over what to select for her email address when she got her own Gmail account. Of course, her name by itself was taken. She did consider adding in the year of her birth, and I nixed that.

I also never cease to wonder at someone my own age who has posted so much of lher life story on FB, including the details of her kidney failure and transplant. Then she wanted to apply for jobs and didn't want prospective employers to learn about her health history. I was thinking, then she shouldn't hae put it up for all the world to see.




Latest Archived Broadcast
We discuss the best internal setups to make sure the right sets of eyes are watching the data development.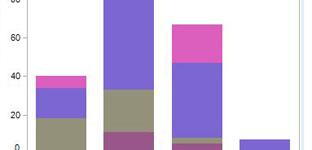 Survey results show bigger companies still confident in spite of massive IT overhaul requirements.
Explore this data here.
More Data Visualization Showcase