One thing about big data: it is not static. As there is always changes in a situation, what reflected reality one day can be out of date the next. That is especially true when a hurricane of the likes of Sandy sweeps through and alters the landscape and the structures built on it.
Neighbourhood sensitivities
New York City said that new maps are warranted even though some inhabitants are upset about what they see as a needlessly negative representation of their neighborhood. At the beginning of January, Google's distinctive cars, equipped with special cameras to capture the street views that go into Google Maps, appeared in neighborhood that sustained major damage from Hurricane Sandy. When the New York Post first reported on it, it described the Google mapping as "insensitive timing."
The article included quotes from outraged residents, like this one: "They're going to call it a wasteland! I don't like Google driving around my property." As another homeowner with damage put it, "That's the way it's going to be in the computer for years, showing the depreciation of a neighborhood," as it would create a very negative impression on people browsing for neighborhoods to move into online.
Part of the healing process
Nevertheless, New York City declares that the Google record of damage is a necessary step to recovery. A Mayoral spokesperson said: "For any number of reasons -- from appropriating relief money to rebuilding smartly -- it's critical that the unfortunate reality of Hurricane Sandy's impact on New York City is evident and visible." The speech also stressed an optimistic forecast that these new maps are not to be permanent: "Google also committed to documenting these same neighborhoods again soon to show the recovery we are confident will be made."
That optimistic view is shared by The Atlantic Wire, which believes Google's mapping in New York will raise awareness on a similar level as it "did for New Orleans following Katrina." The attention it draws to the problem can help expedite its recovery. The article also points out that if property values fall, the blame for that cannot be placed on Google's images but on the damage caused by the hurricane. It's not a matter of "an image problem," so much as "a damage problem." Keeping the damage offline will not help that; repairs will.
From a practical perspective, all that makes sense. Google's Street View can only photograph what is already on public view for anyone who would travel to the area. Nevertheless, people feel that there is a difference between what is a matter of public record and publicizing that information through online maps. When their homes are no longer their castle, but wrecks on public display, some people feel as though their privacy has been invaded.
Mashable suggests that the responses to mapping the neighborhoods in their damaged state are comparable to the questions about "open data against homeowner privacy after a newspaper published maps of gun permit applicants." That's an intriguing parallel in light of the fact that the Putnam County Clerk refused to release the names of gun owners to the paper. "There is the rule of law, and there is right and wrong, and the Journal News is clearly wrong," he declared. According to that line of thinking, the possibility of harm coming to the homeowners would suffice in deciding not to contribute to that public data's publication.
Is the post-Sandy Google Street View something that the homeowners should have applauded, or do they have grounds for resenting it? What's your view?
Related posts:
— Ariella Brown, Technology Blogger

Keith.Grinsted, User Rank: Petabyte Pathfinder
2/28/2013 | 7:47:16 PM
Re: Hiding the problem is not a solution

@Ariella Greed I think!! Here's a plot of land we can make money out of at someone else's expense!

We don't care what the consequences may be to the future owners of these properties as we'll have made our money and moved on..............



Ariella, User Rank: Blogger
2/28/2013 | 7:34:53 PM
Re: Hiding the problem is not a solution

@Keith That's human nature for you!



Keith.Grinsted, User Rank: Petabyte Pathfinder
2/28/2013 | 1:14:23 PM
Re: Hiding the problem is not a solution

@Ariella I just don't understand it - we have had in a nearby town and village developments in areas where it is known to flood and yet they still build!

But they build them with raise ground floors and steps up to the front door so that even if it floods to around 3 feet they'll be ok!! Except they cannot get insurance!!

What world are we living in.



Ariella, User Rank: Blogger
2/27/2013 | 3:14:46 PM
Re: Hiding the problem is not a solution

@Keith yes, but people don't necessarily avoid building in known flood areas. This is something some wondered about even before Sandy struck, as this article is nearly 2 years old:

Indeed, storm drains, pumps, runoff ponds and levees all make many neighborhoods more flood-proof. However, they are really only more flood-resistant, rather than flood-proof.

Levee systems are engineered to contain a certain flood, say a 100-year event for example. However, eventually a flood will come along that exceeds the 100-year event.


The same is true in the design of storm drains of major cities.
So even if your neighborhood is protected by a 30-foot levee, there may along come a flood in your lifetime or your children's lifetime that tops the levee.
Interestingly, just because you may have recently had a once-in-100-years flood, this does not mean that another won't happen soon. These events are based on "averages." It is possible to go 200 years without a 100-year flood or there can be two 100-year floods within a single decade.



Keith.Grinsted, User Rank: Petabyte Pathfinder
2/27/2013 | 2:52:07 PM
Re: Hiding the problem is not a solution

@Ariella it's amazing how developed our 20/20 hindsight is!!

When you look at the topography it is hard to believe that someone at sometime had not thought this may be a problem area!

From the distribution of the fatalities it is clear that there was a serious issue in this area.

Perhaps running different scenarios utilising big data solutions may have forewarned.




Keith.Grinsted, User Rank: Petabyte Pathfinder
2/26/2013 | 4:32:23 AM
Re: Hiding the problem is not a solution

@Saul yes, I guess big data in this instance would be the virtual brain connecting the left hand with the right hand!

It strikes me that we generally speak of big data in terms of the data held by individual organisations, but here we have a need to co-ordinate sets of data held by different organisations and merge them into a single set of data very quickly that can then be interrogated.

That's a big job!



Saul Sherry, User Rank: Blogger
2/25/2013 | 5:49:16 AM
Re: Hiding the problem is not a solution

Keith you've taken that nail and hit it right on the head... and essentially that's one of big data's main roles, to unveil the bigger picture.



Keith.Grinsted, User Rank: Petabyte Pathfinder
2/23/2013 | 5:56:58 AM
Re: Hiding the problem is not a solution

@Ariella don't you just love it when the left hand knows not what the right hand is up to!!



Keith.Grinsted, User Rank: Petabyte Pathfinder
2/23/2013 | 5:55:01 AM
Re: Privacy! Not in my back yard!.

@Saul yes adding a layer would seem sensible but depends upon who they got the original data from!! If they used Royal Mail postal mapping to get the postcodes then they'd have to add ordnance Survey mapping for topography!!

Though if they'd used Google maps then they'd have a whole new set of data!!

What appears the 'easy' solution is not always the way if the govt dept has taken the easy route in the first place and not considered what other data may be needed!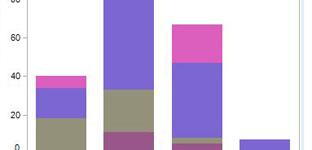 Survey results show bigger companies still confident in spite of massive IT overhaul requirements.
Explore this data here.
More Data Visualization Showcase

Latest Archived Broadcast
We discuss the best internal setups to make sure the right sets of eyes are watching the data development.