Even mighty predators need protection from poachers to survive. Those who make it their business to safeguard big cats in the wild rely on big data for help.
According to the Environmental Investigation Agency (EIA), there are now fewer than 3,500 wild tigers in their native Asian territory. Habitat destruction, the loss of prey, and the illegal trade in skins and bones contribute to the declining numbers, as they do for various species of leopards and lions.
International coordination needed
In 1996, the EIA launched a campaign to investigate the big cat trade and win support for its cause from governments and other organizations. Since much of the criminal activity crosses national borders, the agency needs the cooperation of transnational agencies and governments to coordinate enforcement and gather information.
Over the years, the EIA found the unstructured data had accumulated to the point of becoming unmanageable. It kept records on all the relevant crimes, but it found pulling out the key connections difficult. "In a trade characterised by repeat offenders, favoured trafficking routes and persistent trading hubs, EIA sought a smarter way to organize the information -- a method to interrogate and explore," Charlotte Davies, an EIA crime analyst, wrote in a blog post.
In 2006, the agency found a solution in an IBM big data system. According to IBM, the system made it possible to bring together "historical intelligence and investigation findings into one fully-searchable, stand-alone database."
For example, according to National Geographic, when the EIA was informed about an attempt to smuggle toxic chemicals, it was able to identify the parties by analyzing the transactions and names and comparing them with those from a decade-old case. "It then used the system to pull together a presentation to graphically demonstrate these links, which was shared with the relevant countries and spurred a follow-up investigation."
Matching names to mugshots
According to IBM, its Analyst's Notebook helped the agency find criminals using multiple names. "Analyst's Notebook's ability to map, smart match, merge and resolve entities helped to streamline associations and present a clearer picture of core involvement, correspondingly facilitating suspect targeting." It can also incorporate videos and photographs into the analysis.
National Geographic reported that a picture and location identification sealed the conviction for tiger poachers in Thailand last year. They poachers claimed the shooting took place in "an unprotected area in Myanmar," but the tiger's stripe pattern matched one recorded by a Wildlife Conservation Society stealth camera in a protected forest in Thailand. Like fingerprints, tiger stripe patterns are individually distinctive, and the poachers' picture was used to prove they had broken the law. One poacher was sentenced to four years in prison, and another was sentenced to five -- "the most severe punishment for wildlife poaching ever given in Thailand."
Related posts:
— Ariella Brown, Technology Blogger

technetronic, User Rank: Exabyte Executive
3/6/2013 | 1:02:52 PM
Re: Trailing the Tiger Trade with Big Data

A sign of how new this all really is...at Coursera.org, a site for open education, only one course is on big data and web intelligence, and it's out of india. big data feels like a blend of *how* to think of data and *how* to program that data.



Saul Sherry, User Rank: Blogger
3/6/2013 | 4:35:37 AM
Re: Trailing the Tiger Trade with Big Data

@SharCo and @Ariella that's going to b a huge part of the data scientist/data team set up. Non typical skill sets.



Ariella, User Rank: Blogger
3/5/2013 | 1:03:42 PM
Re: Trailing the Tiger Trade with Big Data

@SharCo True, sometimes it takes a fresh pair of eyes and a mind not set in a particular pattern to see the possibilities outside the box.



SharCo, User Rank: Bit Player
3/5/2013 | 11:25:23 AM
Re: A good use of big data

I agree, Susan. It's especially painful to see how animals are being exploited so much for selfish human consumption. It's refreshing to see how big data could impact things like the tiger trade.



SharCo, User Rank: Bit Player
3/5/2013 | 11:24:19 AM
Re: Trailing the Tiger Trade with Big Data

Exactly! I'm not surprised to hear that a teen came up with the solution. For one, it's out of the box. And it's a huge and welcome change from the usual line of thinking which is to shoot or kill the animals. Not saying that the older generation is limited in their thinking, but if that's what they saw or were taught growing up, then you can't exactly hope to change their spots at this point.



Saul Sherry, User Rank: Blogger
3/4/2013 | 6:35:02 AM
Re: Matching Names to Mugshots

@Technetronic, that is certainly part of a wider discussion at the moment on EHR... We at least get concrete evidence of big data support through stories like this tiger tale. And it doesn't take much to see how those technologies can leap to the support of other problems.



Ariella, User Rank: Blogger
3/1/2013 | 8:38:16 AM
Re: Trailing the Tiger Trade with Big Data

@Susan Yes, amazing what a 13 year-old can come up with -- a simple solution for a problem that keeps livestock safe without harming lions. It shows there is an alternative to the in-the-box thinking that limits the options to kill or be killed.



Susan Fourtané , User Rank: Blogger
3/1/2013 | 6:16:39 AM
A good use of big data

Ariella,

Very interesting. It's nice to know that big data is being used in such a positive way pro the environment, and endangered species.

-Susan



Susan Fourtané , User Rank: Blogger
3/1/2013 | 6:02:55 AM
Re: Trailing the Tiger Trade with Big Data

Ariella,

"The people's solution had been to kill the lions, which contributes to a vastly reduced population, but this teen boy realized that it is possible to keep the lions away without harming them:"



That's brilliant. Many times today's kids and teens amaze me with their ideas, and the practical applications that they find using technology at a low cost.





Many teens around the globe are contribuiting to saving human and other animal species lives, while adults just find solutions in killing.





I wish adults could follow the example.





-Susan





technetronic, User Rank: Exabyte Executive
2/28/2013 | 11:25:26 AM
Re: Matching Names to Mugshots

I'll push back on the seemingly pure medical imperative for big data collection. did you see the TIME special on American healthcare

? It's a huge business, 25% of our annual 13 trillion GDP.

What I didn't realize was that the healthcare industry spends more on Congressional lobbying than even the military-industrial complex.

Maybe the question for medical professionals to keep in mind is "Is this data collection improving care AND reducing cost?"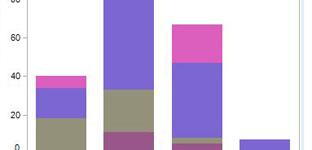 Survey results show bigger companies still confident in spite of massive IT overhaul requirements.
Explore this data here.
More Data Visualization Showcase

Latest Archived Broadcast
We discuss the best internal setups to make sure the right sets of eyes are watching the data development.