There are some great, free online resources designed to help people step into big data, which is already touted as the next "sexy" career.
Studying big data online
Until recently, I saw StumbleUpon as a great resource for wasting time, but recently it threw up an absolute gem. Under a listing featuring free online education courses, I uncovered a course on Big Data in Computer Graphics from the University of Virginia.
Universities are currently rushing to monetize big data studies, as hopefuls look to align themselves with the most promising future careers. The hype surrounding big data has allowed these courses to spring up and attract a lot of attention. Patrick Thibodeau in Computerworld attributes the rush in course development to a few particular sources:
The schools are likely aware of a McKinsey report warning of a mega-shortage of analytical experts that could leave as many as 190,000 positions unfilled by 2018. They're also responding to appeals from big employers like IBM and SAS Institute that have been lobbying college administrators to set up such programs.
Big data education without big fees
While this rush for money generating big data educational content escalates, it's refreshing to see the University of Virginia making their high level content available to anyone who wants it. Going through the material might not have the employment defining impact of an actual degree, but it fits as a good primer. In this particular case, it could act as a free catalyst for someone already employed in visualizing data sets looking for a way to cross over into the big data environment.
Although the course was held in 2002, a lot of the content still seems relevant for visualization today, covering topics such as:
Approaches to Parallelism in Graphics
Architectural Case Studies
Using Commodity Technology
Compression in Graphics
Displays and Interaction Techniques
Image Compositing
Interfaces and Software Systems
It covers 27 weeks worth of topics, with PDF copies of reading materials and slides from presentations. For the super keen and well disciplined, the assignments (aside from the final project) can also be downloaded and tackled.
Big data university
It's not the only resource out there either. Big Data University also offers both free and fee-based courses online, describing themselves as an "online educational site run by new and experienced Hadoop, Big Data, and DB2 users who want to learn, contribute with course materials, or look for job opportunities." At the time of writing, their homepage dedicates a strong theme to Hadoop, with video tutorials and free courses on offer.
For those with a full education ahead of them, a full Hadoop/big data analytics degree is probably the best way forward. But for established data professionals looking to "upsize" their careers, there seem to be plenty of resources available.
Related posts:
— Saul Sherry, Editor, Big Data Republic

MDMConsult, User Rank: Exabyte Executive
11/30/2012 | 1:02:29 AM
Re: free education

Yes, it definitely is in favor of the student and it gives the student a chance to learn new skills, professional development. Agreed, such

motivation can advance a students future and career as being more "employable".





legalcio, User Rank: Exabyte Executive
11/29/2012 | 11:56:14 AM
Re: free education

@Saul, I don't see why not. The nature of IT and technology is constant change. Big Data should be skill set data specialists aspire to learn.



smkinoshita, User Rank: Exabyte Executive
11/29/2012 | 2:11:31 AM
Re: free education

Thanks Saul! Like others have commented, there's a lot of great value in free training. Personally, I think the only limitations of free training lie in the interest level and destermination of the student. With a little paitence and good use of search engines, there's answers out there for practically everything to help any student get more than a great head start. I know a few peers who have self-taught themselves into some respectable business positions.



pauls, User Rank: Bit Player
11/28/2012 | 8:24:28 PM
Re: free education

Nice informative post Saul. Free training is the best kind. As this isn't enough to get you a degree or anything ... as you stated... it is certainly something that can get yopu going in the right direction.



Saul Sherry, User Rank: Blogger
11/27/2012 | 3:33:28 PM
Re: free education

@legalcio is there room here for taking established data specialists, and spending money on educating them sideways into the big data/cloud ways of working?



Saul Sherry, User Rank: Blogger
11/27/2012 | 3:24:41 PM
Re: Free Machine Learning Courses

@Daniel, another great resource! We could well build up an entire free big data educational platform here!



Ariella, User Rank: Blogger
11/27/2012 | 3:21:58 PM
Re: Free Machine Learning Courses

@Daniel Thanks for that addition. Coursera is doing amazing things in the field of online education.



alvb1227, User Rank: Petabyte Pathfinder
11/27/2012 | 3:16:06 PM
Re: free education

Excellent resources! While many look to the different ways to simply monetize the latest trend, I feel it is more important to understand the usefulness (or uselessness) of it. For example, I initially thought Twitter was nothing but a giant time suck and couldn't figure out if it was usefull at all. Now, however, I see it not only as a to market new products, make service announcements, etc., but as a way to connect with others both personally professionally. As someone who was a part of the Hurricane Sandy aftermath, I quickly leanred to appreciate the #njgas and #njopen hashtags. So it just really showed me no matter how frivilous we may think a form of new media (or new data collection) is, eventually a real usefulness will emerge.



Daniel Gutierrez, User Rank: Blogger
11/27/2012 | 1:05:49 PM
Free Machine Learning Courses

Under the hood of Big Data is machine learning, building algorithms to make predictions and discover previously unseen knowledge in valuable corporate data assets. There is a new free courseware offering that is very top-rate and I could not recommend it more highly. It is called Coursera.org. One of the founders is Professor Andrew Ng who teaches machine learning at Stanford University. Now you can take his excellent intro to machine learning for FREE. Here is a link to his class at Coursera:

https://www.coursera.org/course/ml

Although you don't get college credit for the class, you do get a certificate. More importantly, you get a lot of practical knowledge. The lectures are all short (5-15 minutes) and easily digested. You also have weekly quizzes during the 10 week course. Plus you turn in programming assignments each week.

You will need to know some mathematics: linear algebra mostly, and some Calculus (partial differential equations). The programming is done in a Matlab derivative called Octave which is open source.

So if you want to learn about the heart and soul of Big Data and its power, this educational resource is excellent.



legalcio, User Rank: Exabyte Executive
11/27/2012 | 11:19:59 AM
Re: free education

Just listened to a keynote from IBM on Big Data at the Raleigh CIO conference, and it is painfully obvious that everyone is going to need big data analytic expertise in order to leverage technology. I suspect everyone, from vendors to universities are playing catch-up when it comes to education, and as a result businesses are reluctant to commit to cloud technology. Thisis good news from U of V, and more is needed.




Latest Archived Broadcast
Join this radio show to truly understand what a CIO needs to do to build a successful private cloud and what skills and values the IT team will need to embody.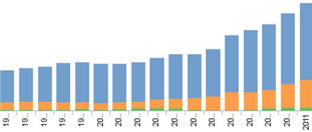 This Tableau visualization of international debt demonstrates how simple visualizations can give great insight
Explore this data here.
More Data Visualization Showcase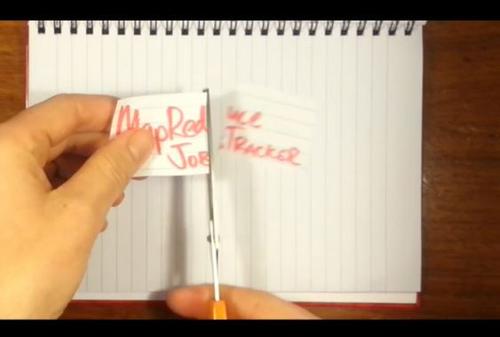 Getting to grips with Hadoop 2.0? Here's a simple video explaining YARN.
Watch This Video