Would you rather have your medical health records under lock and key, or used to help improve medical treatments?
That's the topic of a key debate currently raging on the Big Data Republic discussion boards. And we'd like to get your feeling for the issue. Given the opportunity for your anonymized health records to be used in big data projects to develop new cures, would you be happy for it happen? Let us know by taking the flash poll from the menu on the right.
Finding new cures
As discussed in Time to Predict a Data-Driven Cure, the most important type of healthcare analysis is hampered by the amount of data available to researchers at the moment. It stands to reason that the more data made available to the right studies, the higher the chance of finding better ways to help patients. Mike Lata gave us a good account of the legalities surrounding health data in Patient Confidentiality Laws Hampering Big Data in Healthcare -- and the discussion attached to this article was enlightening.
Concerns
However, it's not just the legal issues that hold back the sharing of medical data. Many individuals consider this data as sacrosanct, and its absolute privacy is non-negotiable. One reason is personal embarrassment. As the BBC recently reported, citizens in the UK increase their own cancer fatality rates -- in a survey of 20,000 people, many cited embarrassment as a reason not to visit their doctor. Against this backdrop, what chance does open sharing of data have?
In countries like the USA, with more financially competitive health insurance markets, fear of sharing data can also be embodied as fear of losing out on a decent and affordable premium.
Opt in, opt out
One potential solution is the organ donor-style opt-in system, allowing community-minded individuals to offer up their anonymized data. This generated a lot of discussion among the Republic, with people doubting the numbers who would opt it in, leading to a debate about data set sizes needed to create useful results.
Where do you sit on the health of data sets for the future of big data in the medical world?
Related posts:
— Saul Sherry, Editor, Big Data Republic

technetronic, User Rank: Blogger
2/19/2013 | 12:03:37 PM
Re: Responsibility sharing medical data

Ironically, it's the growth of anonymized data and the ability to analyze that in a substantive way that could lead to better patient (and medical user) education as to what's possible.

There's another question worth asking: what are we so afraid of? Every question around privacy comes from fear...fear of retribution, of embarrassment, of a variety of things.

Are these big data discussions worth prodding into the deeper fears of society, too, because these privacy concerns play large in how deeply and quickly technology is ultimately adopted.



kiran, User Rank: Petabyte Pathfinder
2/10/2013 | 9:17:56 AM
Re: Responsibility sharing medical data

yes, along with many technology and privacy issues, we need to cater the mental and cultural problems too. The only way to let it settle is by encouraging and educating people. We need to prominent the advantages of sharing such medal records and highlighting the transparent procedure from storing of records to being used in analysis.



technetronic, User Rank: Blogger
2/9/2013 | 9:30:38 PM
Re: Responsibility sharing medical data

The cultural problem of embarrassment is something that needs to be tackled as a mental health issue alone. This concept of absolute privacy is very new, at least in practice. Small communities even in my father's youth knew everything there was to know about each other, which was bad in some ways but very beneficial when help was needed. Now, it's hard enough to know what's plaguing my neighbor next door much less five neighbors and their kids, who in the past would've gotten more "community-level" support.



kiran, User Rank: Petabyte Pathfinder
2/9/2013 | 9:44:50 AM
Re: Responsibility sharing medical data

Absolutely true. We should share our medical data as long it stays transparent and our personal information does not gets reveal in public. I am glad to see the result of the poll, so many people are willing to share their data.



alvb1227, User Rank: Petabyte Pathfinder
2/8/2013 | 7:04:56 PM
Like most things in life, it depends...

I see this as two different ways. I agree that if there is a way to share data in a way that the information stays nameless but can still help research, then we should do what we can to move medical research forward. At the same time, however, there needs to be iron-clad confidence in how that data is scrubbed of any personal information. I know as much as I would want to help contribute to solving some major illness, but I wouldn't want some bit of data that says "patient123=andrea." It also needs to be completely opt-in/opt-out as the individual sees fit.



Susan Fourtané , User Rank: Blogger
2/8/2013 | 5:54:13 AM
Re: Big Data Security

Daniel,

Thanks for the link to the downloadable book. :)

-Susan



Susan Fourtané , User Rank: Blogger
2/8/2013 | 5:50:41 AM
Responsibility sharing medical data

Anonymouly sharing medical data shouldn't represent any security or privacy concerns.

However, sharing medical data with reseachers may contribute to help them find cures for illnesses such as cancer, find better drugs for treatments, even find causes of why certain conditions develop in the human body.

I believe it's in everyone's responsibility to share medical data that could be useful in medical research.

-Susan



smkinoshita, User Rank: Exabyte Executive
2/6/2013 | 10:18:56 PM
Re: Big Data Security

With you all the way, @Daniel. The more data you collect, the more critical your security becomes because a breach could be disasterous. I attended a speaker's presentation about 10 years ago that was very concerned with security, especially in the medical community. Things haven't changed.

Speaking for myself, I'd happily allow my medical data to be used, especially if it means they could flag issues I might need to be aware of later.



Saul Sherry, User Rank: Blogger
2/6/2013 | 8:29:26 PM
Re: Big Data Security

A tool set at ground level, which anonymizes data as it is collected could well be a solution here, once the privacy concerns and legalities are properly tackled.



Saul Sherry, User Rank: Blogger
2/6/2013 | 8:23:43 PM
Re: Big Data Security

It makes sense to me @legalcio - but I can still imagine even anonymized data will cause outrage in some sectors. A total exclusivity to research and NOT marketing would probably help too... so a lot will depend on who controls/owns that data and how clearly everything is communicated to the masses.




Latest Archived Broadcast
We discuss the best internal setups to make sure the right sets of eyes are watching the data development.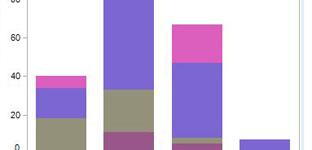 Survey results show bigger companies still confident in spite of massive IT overhaul requirements.
Explore this data here.
More Data Visualization Showcase