A recent article in The New York Times attacked the establishment of US legislation to promote the use of electronic medical records (EMR), highlighting an instant boost in profits for the big EMR vendors.
Who is benefitting?
The complaint that introduction of incentives around this legislation has benefitted the vendors of EMR solutions rather than the medical community and healthcare users as a whole is best summed up by a quote in the article from Jonathan Bush, co-founder of the cloud-based firm Athenahealth, who states, "The biggest players drew this incredible huddle around the rule-makers and the rules are ridiculously favorable to these companies and ridiculously unfavorable to society". However, this rush to take financial advantage of new legislation can be seen in almost any industry, whether the legislation is lobbied for those who directly gain or not. The fact remains that the future of EMRs is bright with the potential for medical improvement.
David Linthicum, author and CTO and founder of Blue Mountain Labs, indicates the inherent struggles in leveraging data in a medical environment in his article "Compelling Clinical Use Cases Altering Plans on Big Data Analytics" for Information Management:
But, the path to Big Data analytics for most healthcare providers will be difficult. Most providers have a hodgepodge of siloed systems and databases that don't have good points of integration. Moreover, typically there is no common understanding of the data under management and thus it's difficult to determine the analytical models, even in the abstract.
So, while the outcomes might not be great so far, this lack of progression can't necessarily be tied to one piece of the puzzle. The potential is still there in big data and EMR to create a better medical future.
Outcomes so far
That's not to say that the medical world is yet to see any benefits from EMRs and the overall data-driven approach. Here are three examples of benefits that could be seen the world over.
This press release indicates the increased performance St. Dominic Hospital in Jackson, Miss., has gained through correct implementation of EMR solutions. Wendell W. Pinegar, Applications Supervisor at St. Dominic, states: "In our McKesson EMR environment, image retrieval times have decreased from up to six seconds to less than one second. By the time we are fully implemented we will have achieved a 1,000% increase in overall sustained I/O performance versus our legacy storage solution."
EMRs also offer greater accessibility to documents. Got a lot of patient documents to store and recall? That makes this a big data issue. According to Tom Poulter, head of Information Management and Technology at The Clatterbridge Cancer Centre, the Wirrel, Merseyside, in an InformationWeek article on the digitization of medical records: "The main benefit we see coming out of digitization is accessibility," he said. "We want information to be easier to access and share by our clinicians for the benefit of our patients".
The ability to combine different data sets, including those found in EMRs, will continue to produce medical benefits, as Kurt Roots pointed out in The 'Healthy' Reasons to Combine Disparate Data Sets on Big Data Republic: "As the privacy frontier continues to recede, particularly in the US, policy will give way to practice allowing these emerging technologies to deliver "healthy" reasons to combine and analyze disparate data sets."
Do you see the benefits?
Do the benefits stand up to the huge profits organizations are making from this lobby for legislation? Or are EMRs too slow to produce tangible results considering the financial incentives behind them? Comments welcome below.
Related posts:
— Saul Sherry, Editor, Big Data Republic

Susan Fourtané , User Rank: Blogger
3/23/2013 | 5:05:27 AM
Re: Too much profit?

Saul,

International laws will have to change in terms of use of big data, medical data, and several other things.

It's not possible to keep laws as they were/are before the latest technologies that need grounds of unification and standardization in order to work properly bringing the best benefits to all.

-Susan



netcrawl, User Rank: Exabyte Executive
3/6/2013 | 1:30:24 AM
Re: Too much profit?

I think it will include @Saul, there still a lot of works to do here, we need to get a guidelines and identify key issues. Privacy is a real concern here.



SharCo, User Rank: Bit Player
3/5/2013 | 11:18:11 AM
Re: Too much profit?

Aside from language barriers, I would think there would also be confusion as to certain spelling or terminology, even how values or figures are recorded even. Looks like a lot of work ahead for whoever will take the plunge!



SharCo, User Rank: Bit Player
3/5/2013 | 11:12:14 AM
Re: Too much profit?

I agree with Susan. A huge part of the problem is the absence of a set of standards for EMR systems. But in order to do so, the cooperation of firms worldwide is required, and it might even call for the establishment of a body to make sure that providers adhere to the standards. Sounds tedious, but it's a good investment.



Saul Sherry, User Rank: Blogger
3/4/2013 | 12:16:14 PM
Re: Too much profit?

Yes there are the single case scenarios of course @Susan... but when these organisations begin to pull together broader terms there might be bigger concerns. I was just so caught up on a) overall data privacy in medical and b) international data laws - that language just didn't occur to me.



Susan Fourtané , User Rank: Blogger
3/4/2013 | 10:42:06 AM
Re: Too much profit?

Saul,

You'd better give it some thought then, as it's one of the first things to think about when thinking of cross-border projects, and standarization across Europe.

Of course there is not too much to think here, the language of business, and international issues is English.

In any case, previous records in electronic format should be translated at least in the case of patients with serious conditions who are ore would be having treatment in different countries. (I should find that project)

-Susan



Saul Sherry, User Rank: Blogger
3/4/2013 | 5:39:21 AM
Re: Too much profit?

@Netcrawl, I agree. But does that include NOT using anonymized data from EHRs in your opinion? Or do you could anonymization as being private enough?



netcrawl, User Rank: Exabyte Executive
3/4/2013 | 1:13:41 AM
Re: Too much profit?

@Saul I think privacy is a much important than anything else, especially in EHR. We should keep those data private, for a good reason.



Ariella, User Rank: Blogger
3/1/2013 | 4:05:08 PM
Re: Too much profit?

@Susan Yes, that's a very good point.



Saul Sherry, User Rank: Blogger
3/1/2013 | 11:28:48 AM
Re: Too much profit?

Ha yes Susan, I hadn't given though to the language barrier yet!

Is standardization a bigger issue than data privacy in this issue, or do the EMR/EHRs circumvent the privacy issue?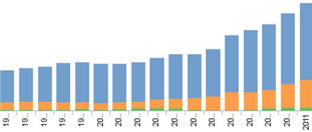 This Tableau visualization of international debt demonstrates how simple visualizations can give great insight
Explore this data here.
More Data Visualization Showcase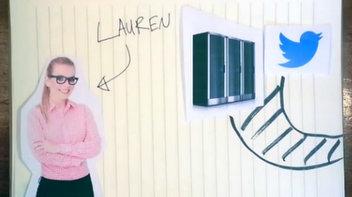 OK, so it's Extract, Transform and Load - but we'll show you what it really means.
Watch This Video