Recently, Big Data Republic carried out a survey of over 200 members, checking in on their organizations' capabilities to leverage big data -- and the results show there is much work left to do.
Taking feedback from verticals as disparate as manufacturing, government, and financial markets, we saw that big data success looks different to each, and that size and constitution of the organization has a huge impact on where stumbling blocks are identified, as shown the infographic below: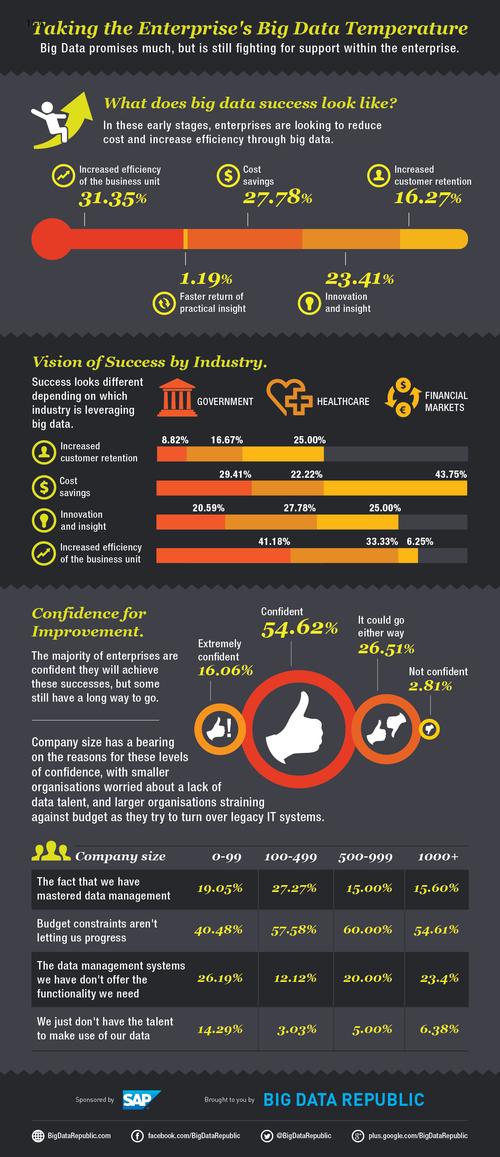 The full survey results can be found in the whitepaper "How Prepared Are Businesses to Leverage Big Data?," which can be downloaded from Big Data Republic.
Related posts:
— Saul Sherry, Editor, Big Data Republic

Saul Sherry, User Rank: Blogger
3/1/2013 | 11:18:51 AM
Re: Look at the last graph.

That's true @legalcio, but at the same time they lack the level of budget constraints felt in the bigger organisations. Probably down to being more agile at that size... this might be something the SaaS guys want to take into consideration. Keeping those solutions in the same agile framework to allow growth and expansion.



legalcio, User Rank: Exabyte Executive
3/1/2013 | 10:35:45 AM
Look at the last graph.

Small businesses don't have the budget, but legacy systems can't give them what they need, but they also lack in-house talent. There is the gold mine for Big Data. Figure out how to serve this market segment either through SaaS, third party, etc., and you'll see a proliferation of Big Data solutions there.




Latest Archived Broadcast
We discuss the best internal setups to make sure the right sets of eyes are watching the data development.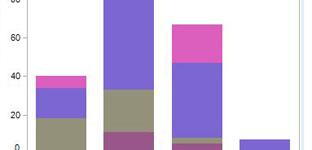 Survey results show bigger companies still confident in spite of massive IT overhaul requirements.
Explore this data here.
More Data Visualization Showcase