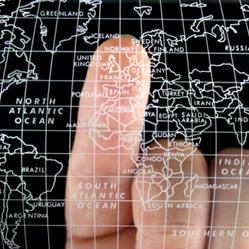 Google's recent irritation of European data protection officials is an incident with long roots, but the new focus may be on its Raytheon-like habit for combining data sets.
As reported last week in the Guardian:
The US search company will be asked to explain why it has not taken "any precise measures" to change its privacy policy since October 2012, when authorities found it was in breach of European law.
Now there seems to be an increased focus on the way data is combined from differing Google products like YouTube and Gmail, with one recommendation to Google being to "allow users to choose when their information is combined and make it easier for people to opt out."
As any enterprise looking to leverage big data as a solution will know, that combination of data is regarded as a key tool in delivering better services and products and increasing revenue.
The detail is in the mix
European concern surrounding this issue is evocative of the case James Robinson, CTO of OpenSignal.com, raised in Raytheon's 'Google for Spies' – Is It Legal? -- highlighting the legal grey area surrounding the combining of separate data sets to reveal more than the sets can on their own. Use of such techniques have been regarded as breaches of privacy in the past and seen court cases collapse as a result.
Any future legal wrangles that would arise from arrests through Raytheon's RIOT platform should start to add more structure to this grey area. In the meantime, how Google feels it needs to respond to these European requests might act as a marker for future developments.
Culture clash
The chasm between Google's approach to these recommendations (as the Guardian reported, so far this has involved no "precise measures" being taken), and what the European privacy regulators are expecting, highlights the traditional gulf between European and US regard for data privacy.
Reporting on the issue, Jim Algar sums it up very succinctly in Hispanic Review when he says:
Google, which as an American company operates in the United States under freedoms and rights taken mostly for granted, is finding itself in European courts because of a concept the European Union takes very seriously -- "the right to be forgotten."
With that in mind, the results of Google's response will go deeper than legalities concerning combination of data sets. It will act as another marker in the way data privacy law will be handled between these two, possibly defining many international business cases to come.
Related posts:
— Saul Sherry, Editor, Big Data Republic

Susan Fourtané , User Rank: Blogger
3/23/2013 | 8:31:34 PM
Re: Goog Glasses

Mfredo,

However, I can't wait for getting my hands on Google glass. I definitely want one. If I can record voice and video with a simple 'record' command I would be more than happy. I don't see how privacy is over there-

A good person? I am all with you there. The problem is that a good person needs to be found with a magnifying glass.

The days of cash are counted in several countries already, as I mentioned to Saul. See the comment below.

-Susan



Mfredo, User Rank: Bit Player
3/23/2013 | 5:13:13 PM
Goog Glasses

Wait until google glasses hits the market. No more being inconvenienced of pulling out the phone and recording. Instead you will say record, and the glasses on your face will start to record. Shortly after you can say upload and boom. Its on youtube. Privacy is over. Just best be a good person and you will be alright. At least that is my moto.

When cash ends, that will be crazy. Its going to happen.



Susan Fourtané , User Rank: Blogger
3/23/2013 | 7:46:44 AM
Re: Facebook Parallel

Saul,

I believe you are right.

I would be one those paying attention to where the CCTV is taking action. Not because I had anything to hide, but simply because it's an invasion, according to my book.

By the way, there is going to be an interesting conference in Leeds in June about the ethics of surveillance. I am planning to attend, and bring some insight from it.

Now, about resorting to cash . . . not sure about that. You say so fewer transactions can be watched. However, countries like Sweden, Finland, Norway, Denmark, are less and less using cash. What's more, Sweden officially has started its way to becoming the first cashless economy. I myself rarely carry cash. In fact, I never carry cash with me.

-Susan





Saul Sherry, User Rank: Blogger
3/22/2013 | 1:14:30 PM
Re: Facebook Parallel

I think one trend coming up in the next decade will be people taking this back into their own hands as much as possible @susan. It won't be enough to upset the grand data haul and throw out accuracy, but there will be sets of people chosing where they live based on how little CCTV action there is (or taking other methods to avoid CCTV) - another big part would be resoting to cash - so fewer transactions can be watched.

Keep your eyes peeled, I'm sure these decisions are already being made by some.



Susan Fourtané , User Rank: Blogger
3/14/2013 | 3:31:22 AM
Re: Facebook Parallel

SharCo,

Precisely. Just as always. I have come to the conclusion that privacy and security are not in our hands anymore. We have to accept this, sooner or later.

-Susan



SharCo, User Rank: Petabyte Pathfinder
3/14/2013 | 1:47:26 AM
Re: Facebook Parallel

Looks complicated to me. I've bookmarked it though, and will read it properly so I can file a request of my own. Less determined individuals would most likely abandon their bid for their personal data seeing this processed outlined before them.



SharCo, User Rank: Petabyte Pathfinder
3/14/2013 | 1:45:32 AM
Re: Facebook Parallel

All I can say is, they must've gotten tired of complying with all the online requests for information. Hence they've made it harder, hoping to cut those requests down in the process. Sounds like they won yet again.



Susan Fourtané , User Rank: Blogger
3/7/2013 | 4:54:57 AM
Re: Facebook Parallel

Thanks, Saul.

It seems like since Facebook has removed the online form is pretty troublesome and pointless to start any action. A case of: Once again Facebook wins?

-Susan




Susan Fourtané , User Rank: Blogger
3/6/2013 | 2:46:12 PM
Re: Facebook Parallel

Saul,



"... any user of Facebook in the EU can request a PDF copy of all data Facebook hold on them.





This is pretty interesting. What do you do knowing what data FB holds? How does it help? Or it's just to the effects of transparency? I would like to know if actually someone has even requested this PDF copy with their data.





-Susan