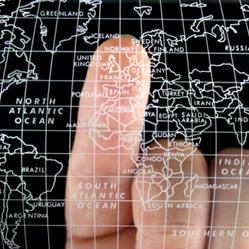 Google's recent irritation of European data protection officials is an incident with long roots, but the new focus may be on its Raytheon-like habit for combining data sets.
As reported last week in the Guardian:
The US search company will be asked to explain why it has not taken "any precise measures" to change its privacy policy since October 2012, when authorities found it was in breach of European law.
Now there seems to be an increased focus on the way data is combined from differing Google products like YouTube and Gmail, with one recommendation to Google being to "allow users to choose when their information is combined and make it easier for people to opt out."
As any enterprise looking to leverage big data as a solution will know, that combination of data is regarded as a key tool in delivering better services and products and increasing revenue.
The detail is in the mix
European concern surrounding this issue is evocative of the case James Robinson, CTO of OpenSignal.com, raised in Raytheon's 'Google for Spies' – Is It Legal? -- highlighting the legal grey area surrounding the combining of separate data sets to reveal more than the sets can on their own. Use of such techniques have been regarded as breaches of privacy in the past and seen court cases collapse as a result.
Any future legal wrangles that would arise from arrests through Raytheon's RIOT platform should start to add more structure to this grey area. In the meantime, how Google feels it needs to respond to these European requests might act as a marker for future developments.
Culture clash
The chasm between Google's approach to these recommendations (as the Guardian reported, so far this has involved no "precise measures" being taken), and what the European privacy regulators are expecting, highlights the traditional gulf between European and US regard for data privacy.
Reporting on the issue, Jim Algar sums it up very succinctly in Hispanic Review when he says:
Google, which as an American company operates in the United States under freedoms and rights taken mostly for granted, is finding itself in European courts because of a concept the European Union takes very seriously -- "the right to be forgotten."
With that in mind, the results of Google's response will go deeper than legalities concerning combination of data sets. It will act as another marker in the way data privacy law will be handled between these two, possibly defining many international business cases to come.
Related posts:
— Saul Sherry, Editor, Big Data Republic

Saul Sherry, User Rank: Blogger
3/5/2013 | 5:41:04 AM
Re: Facebook Parallel

Very true @Legalcio - following the Variety V in big data, I've started thinking of mashing these datasets together as a key offering from big data technologies. How this one plays out will be interesting to watch... Could it launch the USA as a place where big data reigns supreme, whereas it is constantly hampered in the UK?



smkinoshita, User Rank: Exabyte Executive
3/5/2013 | 12:03:08 AM
Re: Facebook Parallel

@Saul: I hope the EU gets Google to make some changes. Google's gotten pushier and pushier lately and while I don't really have any illusions about my privacy, I have extra accounts I use for various reasons (one being that I want to separate the YouTube account I use for viewing from the one I use for creating) and it's very irritating to have Google push for everything to be authenticated.

Fact of the matter is, Big Data needs to give more back in exchange for authorization. It might appease the EU more, but it might also make people more willing to share more information that way if they feel they're getting a good deal in return. It apparently works for Facebook; people put up with it in exchange for using its network.



Daniel Gutierrez, User Rank: Blogger
3/4/2013 | 7:02:14 PM
Re: Facebook Parallel

@Saul, I think that the issue of big data crossing cultural boundaries was to be expected as the technology continues to be so pervasive. Not all countries view the use of data on such massive scales in the same manner and where there are differences, legal battles with ensue. We'll be seeing more of this.



James Robinson, User Rank: Blogger
3/4/2013 | 5:31:00 PM
Re: Facebook Parallel

@legalcio very good point, the combining of data sources is a characteristic of Big Data that gives it especial potential - including the potential to infringe on data privacy rights. I agree it's hard to see how this data could be fully recalled or anonymized when it is publically searchable, however ensuring there is no programmatic way for others to search this data (for example to form part of a service like RIOT) might solve the problem.

Google certainly do not seem as concerned as this as with the Wi-Fi details they collected through the street view cars.





legalcio, User Rank: Exabyte Executive
3/4/2013 | 1:25:07 PM
Re: Facebook Parallel

This could have ramifications for all Big Data. Searching random, disparate datasets from multiple sources is what makes Big Data relevant. Re-siloing those datasets with their own privacy requirements degrades the search results. I think this horse is pretty much out of the barn anyway. What will the EU do to Yahoo, Microsoft, and yes, Facebook? If you want to stay lost, don't log in.



Saul Sherry, User Rank: Blogger
3/4/2013 | 12:18:03 PM
Facebook Parallel

A further example of US companies interacting with European data law is being played out by Europe-v-Facebook - makes for very interesting reading in this area.