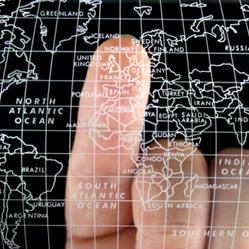 Google's recent irritation of European data protection officials is an incident with long roots, but the new focus may be on its Raytheon-like habit for combining data sets.
As reported last week in the Guardian:
The US search company will be asked to explain why it has not taken "any precise measures" to change its privacy policy since October 2012, when authorities found it was in breach of European law.
Now there seems to be an increased focus on the way data is combined from differing Google products like YouTube and Gmail, with one recommendation to Google being to "allow users to choose when their information is combined and make it easier for people to opt out."
As any enterprise looking to leverage big data as a solution will know, that combination of data is regarded as a key tool in delivering better services and products and increasing revenue.
The detail is in the mix
European concern surrounding this issue is evocative of the case James Robinson, CTO of OpenSignal.com, raised in Raytheon's 'Google for Spies' – Is It Legal? -- highlighting the legal grey area surrounding the combining of separate data sets to reveal more than the sets can on their own. Use of such techniques have been regarded as breaches of privacy in the past and seen court cases collapse as a result.
Any future legal wrangles that would arise from arrests through Raytheon's RIOT platform should start to add more structure to this grey area. In the meantime, how Google feels it needs to respond to these European requests might act as a marker for future developments.
Culture clash
The chasm between Google's approach to these recommendations (as the Guardian reported, so far this has involved no "precise measures" being taken), and what the European privacy regulators are expecting, highlights the traditional gulf between European and US regard for data privacy.
Reporting on the issue, Jim Algar sums it up very succinctly in Hispanic Review when he says:
Google, which as an American company operates in the United States under freedoms and rights taken mostly for granted, is finding itself in European courts because of a concept the European Union takes very seriously -- "the right to be forgotten."
With that in mind, the results of Google's response will go deeper than legalities concerning combination of data sets. It will act as another marker in the way data privacy law will be handled between these two, possibly defining many international business cases to come.
Related posts:
— Saul Sherry, Editor, Big Data Republic

Saul Sherry, User Rank: Blogger
3/5/2013 | 12:36:19 PM
Re: Facebook Parallel

@SharCo, I'd say the most important element to a big bust-up would be the precedent it sets in a court of law. Once those rulings are in place, there will be a set agenda for the big boys to place nice to.



Saul Sherry, User Rank: Blogger
3/5/2013 | 12:35:14 PM
Re: Facebook Parallel

That adds another interesting element SharCo... determing your home address, does it come from information you offer up or your IP? Who's to say? What about international citizens? Who's jurisdiction do they fall under?



Ariella, User Rank: Blogger
3/5/2013 | 9:38:26 AM
Re: Facebook Parallel

@legalcio I guess that situation keeps lawyers gainfully employed.



legalcio, User Rank: Exabyte Executive
3/5/2013 | 9:15:48 AM
Re: Facebook Parallel

Same problem with Sarbanes-Oxley @Ariella. A US headquartered company with a site in the EU can be in violation of some parts of SOX depending on country specific regulations.



Ariella, User Rank: Blogger
3/5/2013 | 9:09:59 AM
Re: Facebook Parallel

@legalcio I'm under the impression that Europe generally has stricter regulations than the US. That would mean that it would, theoretically, be possible to set up a practice that is legal here but illegal over there. That would definitely be a problem when those data bits cross the ocean.



legalcio, User Rank: Exabyte Executive
3/5/2013 | 8:56:12 AM
Re: Facebook Parallel

I don't know about that @Saul, as the US has a gaggle (google?) of privacy and compliance regulations. It might come down to the consumer having to be more vigilant about opting out, and everyone from retailers to charities being more obvious in their opt-out methods.



SharCo, User Rank: Petabyte Pathfinder
3/5/2013 | 7:30:43 AM
Re: Facebook Parallel

I have a feeling that things are leading up to a big bust-up. Not that I want a huge mess out of the whole thing, but unfortunately it's usually the huge messes that get most of the attention and media coverage.



SharCo, User Rank: Petabyte Pathfinder
3/5/2013 | 7:28:48 AM
Re: Facebook Parallel

I think it can be said that Facebook finds itself in the mix as well. They've made obvious policy changes to adhere to the EU's privacy laws. I just wish that these somehow extended to other continents as well, because I'd like to request a copy of my data myself.



Saul Sherry, User Rank: Blogger
3/5/2013 | 6:08:46 AM
Re: Facebook Parallel

Agreed @Daniel, I think the conversation around this will get louder and louder. The Facebook and Google examples are obvious ones... but as less exposed enterprises start to leverage data internationally, they'll be banging their head against this issue too. Will the Google/EU case be loud enough to actually yield some rulings that will inform the situation, or do we need a really big bust up/mess up to lay down the ground rules?



Saul Sherry, User Rank: Blogger
3/5/2013 | 5:43:12 AM
Re: Facebook Parallel

Facebook is an interesting example, maybe slightly further progressed than Google when it comes to fighting in the EU. For instance any user of Facebook in the EU can request a PDF copy of all data Facebook hold on them. This move towards transparency is a step... but I don't think it can be requested in the US.