Financial institutions are opening up a wider customer base by using big data to drive alternative credit scoring.
As the global recession has dragged on, more and more consumers have dropped out of the standard definition of "creditworthy." On the other hand, banks are pushing to expand their customer base, going back to their efforts to include the "underbanked," which they abandoned in 2008. This time, the banks are arming themselves with three important advantages related to big data, and the resulting analytic procedures that weren't previously available.
Volumes of alternative data
Brand new types of data are being used to assess the risk of borrowers with bad traditional credit, or thin credit files. Instead of using third-party credit scores, credit issuers are going down to the attribute level to build custom credit models. The tens of thousands of attributes contained in every credit report, along with the data from utilities, rent, and mobile phone payments, create volumes of data for each potential borrower.
Big data platforms are becoming critical for managing this new alternative data.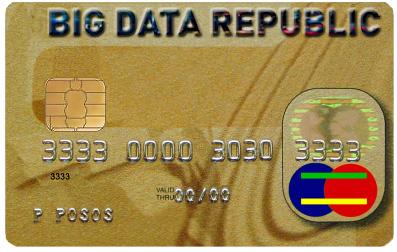 Alternative data providers such as ID Analytics are creating databases from mobile phones and other providers. From this data, banks can establish a broader base of attributes, and build more robust models. All of this depends on the ability to store and process large volumes of information.
Velocity of credit approval
Traditionally, credit givers would have to engage in manual underwriting to handle borderline candidates. However, many credit offers are made at the time of sale. If banks cannot underwrite the new borrower at the cash register, they may lose the borrower. Or worse, they may lose the borrower to an alternative financial services provider that can underwrite the risk.
Companies like Zoot Enterprises are building extensible, real-time decisioning engines that allow banks to process credit applications using a varied set of input data elements at the point of sale. These systems also allow credit departments to test new attributes, and deploy models in a matter of weeks, instead of months or even years.
Variety of social media
One of the most interesting developments in big data is the use of social networks to provide insight into consumer behavior. Recent research has shown that consumers who know someone who has defaulted on a mortgage are more likely to do so themselves. Therefore, there is promise in the use of social networks to assess consumer risk.
Clearly, there's a slippery slope as "guilt by association" isn't good underwriting policy. But in the future, our social networks will likely be used to understand us better. How they will be used, and what analytic techniques will be required to make good policy, remain the work of quantitative and credit policy analysts.
Big data holds the promise of extending financial products to a larger segment of the population. Further, it promises to do it in a way that is more responsible. A more diverse product offering, and a larger base of "banked" consumers, could be a shot in the arm to an ailing industry.
Related posts:
— Frank Bria, Co-Founder, Bria Analytics Group

technetronic, User Rank: Blogger
12/27/2012 | 2:29:31 PM
Re: A more thoughtful approach

MDM, what do you mean that it should be an area of concern? And by whom?

What is the discussion behind-the-scenes when looking at data about a non-anonymous individual? Is privacy and anonymity ethic a concern?



MDMConsult, User Rank: Exabyte Executive
12/19/2012 | 1:55:33 PM
Re: A more thoughtful approach

In this day and age, any area of privacy with

anonymity

should be of concern.

You can look at

anonymity

as an issue of

global importance if credible. There is still mass in market to communicate in all areas under the protection of reliable anonymity.



technetronic, User Rank: Blogger
12/14/2012 | 10:45:01 AM
Re: A more thoughtful approach

The exponential social pressure effect is a problem with the social credibility model of the Internet. There is a huge push to "exist" on the Internet -- look at the proliferation of digital identity management firms -- with the presumption that you don't exist if not on the 'net.

It's different than saying that you have to have a telephone -- that you don't exist without a telephone number -- because there is so much more information that is captured about an individual.

I don't know how to make money off these ideas yet but it's important to realize that simply "buying into" the "you don't exist but on the Internet" model risks a part of who we are.



Anna Young, User Rank: Exabyte Executive
12/9/2012 | 9:27:49 PM
Re: A more thoughtful approach

I wonder, though, if anonymity isn't what makes the data credible and reliable. Once you remove the anonymity the likelihood increases that garbage could be inserted into the data and we all know about garbage in, garbage out!



WaqasAltaf, User Rank: Exabyte Executive
12/8/2012 | 7:34:35 AM
Re: A more thoughtful approach

@ Sharco

One thing I thought of adding on. Posting content while being anonymous may have been counted as valuable data unless the party gathering the data would realize that it is the same source that is posting content with different IDs for e.g. a product's marketer who is fed up of low traffic on his site may decide to sit on the driver's seat himself even when he is not licensed to do so.



SharCo, User Rank: Petabyte Pathfinder
12/6/2012 | 2:36:49 PM
Re: A more thoughtful approach

Good point. It's often hard to verify the authenticity or legitimacy of certain information that is found on public domains, ie. like on the Internet. Because of anonimity, people can pose as others and try to manipulate reputations or data because of this. Like I said, it seems that a lot of work is still needed for this, but it has huge potential.



SharCo, User Rank: Petabyte Pathfinder
12/6/2012 | 2:25:00 PM
Re: Guilt by association

Waqas, I never considered it in this way. The 'guilt by association' issue makes it tricky, which is why more work needs to be done on this model to figure stuff like this out. What's more, many people approve friends who are merely acquaintances. I doubt they should serve as part of the basis to assess that person's character.



Saul Sherry, User Rank: Blogger
12/5/2012 | 1:22:40 PM
Re: A more thoughtful approach

For sure anonymity is one of the net's special elements... but I'm wondering if it is us in general who are discounting that, or just that enterprises currently see no value in it.

Targeting individuals = money making.
Studying honest and anonymous homogenized information = improving the way things are run.

Maybe it's a profit vs efficiency thing...



technetronic, User Rank: Blogger
12/5/2012 | 1:09:20 PM
Re: A more thoughtful approach

Importance is subjective is what I'm looking to convey. Personally identifiable data is important for most business causes, like better targeted advertising, or law enforcement.

But the new-age fascination with personal Internet identification misses the great social value of anonymity, which allows for a more honest discussion by limiting the personal risk of exploring views, thoughts, or impulses that would otherwise be shamed or taboo. With that there is the risk of offense but that's part of the risk of freedom.

I'm saying that it's worth acknowledging the social value that is imparted by anonymity, just as we're recognizing the business value of individual identification.



WaqasAltaf, User Rank: Exabyte Executive
12/5/2012 | 12:51:27 PM
Re: A more thoughtful approach

@ technetronic

Well anonymity also means that data generated through it is unreliable. Anonymity may be good for an individual to have fun or express his feelings that cannot be made through the real ID but for the data gatherers, such data is of no importance. I hope I understood your point correctly.




Latest Archived Broadcast
We discuss the best internal setups to make sure the right sets of eyes are watching the data development.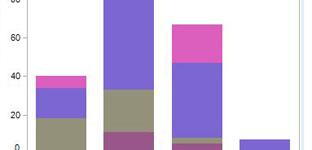 Survey results show bigger companies still confident in spite of massive IT overhaul requirements.
Explore this data here.
More Data Visualization Showcase