The banking industry has spent the last few decades perfecting the art of risk-based pricing: using the individual characteristics of a borrower to understand the true cost of a loan.
Attributes such as credit scores are now all too familiar to all of us. Underwriting guidelines use these credit scores to establish cutoffs for whether a loan will be approved or not. In addition, the cost basis of the loan is adjusted to reflect the risk.
Borrower's sensitivity to price
The one thing these calculations donít take into consideration is the sensitivity of the borrower to the offered price. Demand-based pricing is common in many other verticals, particularly transportation and hospitality, as well as retail and utilities. Prices are adjusted based on demand and set in such a way as to maximize profitability.
In banking, there is more than just profitability to contend with. Regulatory and market pressures add complexity to the pricing decision. Traditional price optimization solutions donít take these issues into consideration and up until now have slowed acceptance of optimized pricing in the industry.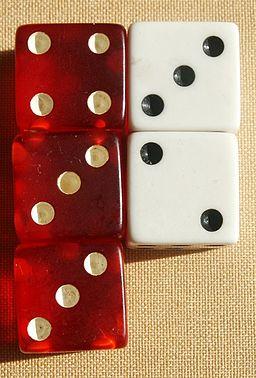 Big data analytics to the rescue
Recent computing advances have made it possible to perform the potentially billions of calculations necessary to solve this problem in a reasonable time frame. High-performance computing, made popular and necessary by big data applications, is now tackling the problem of demand-based loan origination.
Recently, analytics vendor SAS has announced availability of high-performance marketing optimization. This solution analyzes each customerís propensity to accept a particular offer and match that customer to the product offer that both maximizes profitability as well as adheres to underwriting guidelines, regulatory constraints, and internal business rules.
In applying these techniques to retail banking, SAS has seen its customers achieve significant lift in the profitability of their direct marketing efforts. By unifying targeting, channel selection, and product offer, retail banks can take advantage of customer data and macroeconomics to meet financial targets and satisfying regulators.
Bringing price into the mix
Once a product fit is suggested, the product needs to be priced. The loan pricing process typically involves assessing the risk of the customer, applying the risk-based pricing that takes defaults into consideration, and applying an arbitrary margin for profitability that is both competitive and covers regulatory capital requirements.
At least one software vendor is changing that approach. Earnix provides price optimization software for banking and insurance. This software changes the pricing approach by starting with customer demand data to understand how loan volumes are affected by pricing decisions. Once that dynamic is understood and modeled, banks can then use sophisticated optimization algorithms to set prices in a way that maximizes profit.
Earnix customers manage these demand models and achieve higher profitability by finding the sweet spot between profitable high prices and market-expanding low prices. Leveraging high-performance computing and big data analytic techniques, banks can now ensure they truly have the right price and right product for the right customer.
Related posts:
— Frank Bria, Co-Founder, Bria Analytics Group

technetronic, User Rank: Blogger
12/27/2012 | 2:25:51 PM
Re: Will it jump start lending?

Quants like www.thecreativeengel.com are using big data in global macroeconomic investing. Understanding the whims and feelings of people helps to understand where investments might win or lose.

But again, relying solely on the data without accepting the inherent limitation of any amount of data is, in his words, "like driving a Ferrari while looking in the rear-view mirror"



Saul Sherry, User Rank: Blogger
12/20/2012 | 10:33:17 AM
Re: Will it jump start lending?

Such a relief - one can only hope that future regulatory powers can be based on these data driven approaches - to keep the people in charge of these financial institutions honest.



MDMConsult, User Rank: Exabyte Executive
12/19/2012 | 6:27:31 PM
Re: Will it jump start lending?

True, and it is doing just that. Organizations today are adapting to data driven culture of big data and analytics to increase revenue. "IT consulting firm Avanade, a subsidiary of Accenture, 569 C-level executives, business unit leaders and IT decision-makers in 18 countries found that 91 percent of companies are already using tools to manage and analyze data, beginning with data storage, reporting, data integration and enterprise search. A majority of companies (73 percent) have leveraged data to increase revenue. Fifty-seven percent of that subset used data to increase an existing revenue stream, while the remaining 43 percent used data to create entirely new sources of revenue."



Frank Bria, User Rank: Blogger
12/13/2012 | 11:54:41 PM
Re: Will it jump start lending?

Fair point. Of course, that's what regulators are for.

Analytics can't fix bad business strategy, only help us get to where we've aimed the ship faster.



Saul Sherry, User Rank: Blogger
12/13/2012 | 2:50:36 AM
Re: Will it jump start lending?

@Frank, I guess the concern here is based on the people who are making these decisions. You identify two elements to maximize for, is there any guarantee the decision makers won't maximize for profit? Is the data revolution having an impact in this space?



Frank Bria, User Rank: Blogger
12/12/2012 | 5:38:01 PM
Re: Will it jump start lending?

Optimization doesn't cause a bubble. Lack of an understanding of the sensntivity to risk causes a bubble.

When banks and hedge funds look at the risk vs. reward curve, they need to understand how much error their models have, as well as utilize "amount at risk" analysis.

It comes down to what metric you're trying to maximize. When you maximize raw profit, bad things can happen. When you maximize a risk-adjusted profit metric, that allows you to manage downside risk while allowing upside risk, then you're able to make intelligent decisions about what kind of risk you're taking on and how likely the losses are that you might be exposing yourself to.

It's kind of like hedging the hedge....



Saul Sherry, User Rank: Blogger
12/12/2012 | 3:15:16 PM
Re: Will it jump start lending?

Yep. The bigger bubble issue. The one thing big data can't do is make people learn from mistakes... it can only help them do that. If they let the stats do the talking they will have a longer more sustainable model. If they fudge the data to back up what they want to hear... we all know where that leads.



legalcio, User Rank: Exabyte Executive
12/12/2012 | 2:18:46 PM
Re: Will it jump start lending?

Interesting point @Saul. I suppose the opposite could be true too. In the case of private equity banks and hedge funds I suppose you could use big data to isolate the highest risk, but potentially highest yield investments, and then we're right back at 2008 again.



williams, User Rank: Bit Player
12/12/2012 | 2:03:52 PM
Re: Will it jump start lending?

test



Saul Sherry, User Rank: Blogger
12/12/2012 | 5:20:12 AM
Re: Will it jump start lending?

@technetronic, I would image the industry on the whole would say they are building 'better models' which to a cynic sounds like 'just a bigger bubble'.

The one hope is the size of data sets, and the smarter algorithms can become more subtle in the way they determine who gets what. That diamond in the rough outlier, should they get money elsewhere and develop into the diamond as promised, should continue to be monitored by the banks that passed them up so they can learn from what they missed.

Even if big data is used autonomously to identify small groups of these outliers and then pass the details on to agents who have a history of spotting that diamond in the rough, it should all work towards an improvement.




Latest Archived Broadcast
The Big Data Conference and Nemertes Research have teamed up to provide expert advice on building a big data team and finding the right leader. Join us on Tuesday, Aug. 20.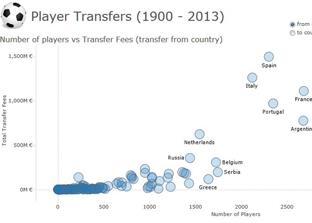 A great visualization of transfer fees leads us to think of deeper sporting analytics.
Explore this data here.
More Data Visualization Showcase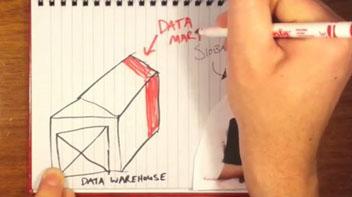 Use this video to explain quickly to someone the difference between a data warehouse and a data mart.
Watch This Video