As November shows the colorful palette of the fall all around Europe, we prepare to unveil a new circle of life. In a similar manner, the big data world is preparing to bring us the best possible conferences -- featuring the latest technologies, services, and applications -- to change the color of your organization with lively events this season.
Keeping track of the latest developments in the fast-moving big data world is crucial for everyone, but especially for those whose organization stores a considerable amount of data. The vast majority of cloud computing services make a good effort in keeping everyone updated through countless marketing initiatives that certainly reach your inbox and your ears. However, when making a decision about the best cloud service for storing your data safely, it's better to use your critical thinking. For this reason, you might want to have a look at the best conferences being held in Europe this and next month. To help simplify the effort, I have curated some of the best big data events here for you.
The first one is being held Nov. 20-21 in Frankfurt, Germany. Big Data Deutchland will feature speakers from major organizations such as McKinsey & Co. and Google, plus a great exhibition about Hadoop.
At the same time, CEOs of big data and cloud computing businesses will be descending on Lausanne, Switzerland, for the TechTour Cloud & Big Data Summit. The topics will include business and social data analytics, big data strategies, big data best-practices from different industries, and monetization of large amounts of data. This is a great chance to meet professionals and investors from around the globe who can be of help in entering markets.
Moving toward the end of November, Amsterdam will host the NoSQL Road Show on the 29th. The focus here will be on organizations having trouble managing big data and how you can use it to benefit your organization. The NoSQL Road Show will also be held in London on Dec. 6.
If you are looking for the latest research in data mining, the IEEE International Conference on Data Mining Dec. 10-13 in Brussels, Belgium, will cover all aspects of data mining, including algorithms, applications, software, and systems. Programmers, mathematicians, and data scientists will explore the biggest issues in the field.
Finally, here's a very exciting development for the future. This very community, Big Data Republic, will launch its own event in London next spring. The Big Data Show will take place April 23-25 at Earls Court 2. You can expect the best in big data solutions, as well as a top-notch conference and seminar agenda culled from some of the best contributors to this very site.
How are you and your organization keeping on top of the best and latest deployments in cloud computing and big data? What are the challenges that keep you looking for solutions for the next year?
Related post:
— Susan Fourtané, Science & Technology Blogger

Susan Fourtané , User Rank: Blogger
11/25/2012 | 2:44:29 AM
Re: Road trip

SharCo,

Yes, it's Rovio. It seems Asia is a hugh market for them. They just signed new contracts, and announced new partnerships. I'll see about those events.

-Susan



SharCo, User Rank: Petabyte Pathfinder
11/24/2012 | 4:23:00 AM
Re: Road trip

Angry Birds, that's Rovio right? It's definitely good that they managed to keep their momentum going. Yes, I do hope there will be events in Asia (specifically, in the PH) soon! That would be very much appreciated, Susan, thank you.



Susan Fourtané , User Rank: Blogger
11/24/2012 | 2:17:16 AM
Re: Road trip

Hi, SharCo!

I was at Slush, in Helsinki. Two very intense, long days, but very productive, interesting, lots of news, and even fun --the Angry Birds team was there, with news and lots of Angry Birds stuffs-- :) 3000 people attended Slush, it was big.

I'll do my research to let you guys know about the events in Asia, too. And let's not forget the Big Data Republic own event in London in April!

-Susan





SharCo, User Rank: Petabyte Pathfinder
11/23/2012 | 12:50:49 PM
Re: Road trip

Legalcio, do keep us posted! Good luck on the event and I hope that it will be a successful one.



SharCo, User Rank: Petabyte Pathfinder
11/23/2012 | 12:50:24 PM
Re: Road trip

Hello, Susan! Which event did you attend? Unfortunately, I live all the way across the world in Asia so events like these are relatively rare. When I do fly to the US, I'll make sure to check conference schedules to see if I can attend!



Susan Fourtané , User Rank: Blogger
11/23/2012 | 11:55:50 AM
Re: Road trip

Hi, kiran

I am sure there are also conferences being held in your part of the world. I might have to curate some for the East as well. There are so many events everywhere that one would like to be in all of them, right? :) Where are you located?

-Susan



Susan Fourtané , User Rank: Blogger
11/23/2012 | 11:50:10 AM
Re: Road trip

Thanks, legalcio.

That's the one I found on Google, but I was not sure if it was the same conference you were talking about.

-Susan



Susan Fourtané , User Rank: Blogger
11/23/2012 | 11:44:22 AM
Re: Road trip

Hi, Mfredo

If you are located in NY maybe I should curate some good events in the U.S., too, right? :)

-Susan



legalcio, User Rank: Exabyte Executive
11/23/2012 | 11:42:06 AM
Re: Road trip

Pemconferences.com. Next week's conf is in Raleigh, NC.



Susan Fourtané , User Rank: Blogger
11/23/2012 | 11:39:00 AM
Re: Road trip

legalcio,

"It's next week. So far pre-registration is on a record pace so that's a good sign."



Where is this event?





-Susan






Latest Archived Broadcast
Join this radio show to truly understand what a CIO needs to do to build a successful private cloud and what skills and values the IT team will need to embody.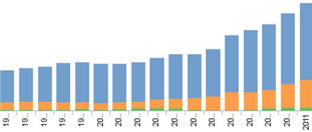 This Tableau visualization of international debt demonstrates how simple visualizations can give great insight
Explore this data here.
More Data Visualization Showcase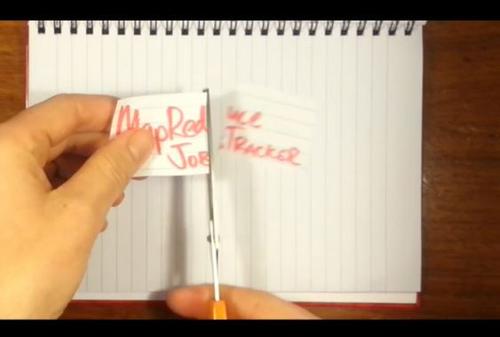 Getting to grips with Hadoop 2.0? Here's a simple video explaining YARN.
Watch This Video