As the financial world is increasingly connected in real-time, the opportunity for fraud and other financial crimes widens. Financial institutions spend a significant portion of their technology budgets preventing fraud and mitigating losses.
Big data is playing an important role in this battle. Each of the three Vs -- volume, velocity, and variety -- contributes to the overall solution. And in each dimension, new technologies, data sources, and analytic techniques are brought to bear to take down the bad guys.
Volume
One thing that has become clear from the fight against fraudsters is that we need more data. Additional data sources are being used to fight fraud. In addition to the large and rich data sets that make up transaction histories, financial institutions are turning to consortium data to learn more about the people and transactions they need to watch for.
Security data has taken on new dimensions, including not only "bad" people but also "bad" data. Often, the most revealing piece of data is when a transaction comes from a good account, but with one unmatched "bad" data element. For example, a customer changes its address and the new address itself has been flagged as fraudulent. Just as important as the large volume storage capabilities is the need for quick access and editing required to keep up with the latest available information.
Velocity
Fraudsters move fast. So fast that, in some cases, it's the speed of the transactions that are themselves suspicious. A customer accesses an ATM in New York, then 30 minutes later in London: clearly fraudulent. But fraud is detectable typically only as a series of fast-moving events.
Technologists tasked with finding these "bad" series of events are turning to techniques such as complex event processing (CEP) and in-stream analysis to win the battle. Because computerized attacks on online banking sites can often create thousands of events every second, it's essential to be able to "see" the activity in real-time and not just catch them after the fact.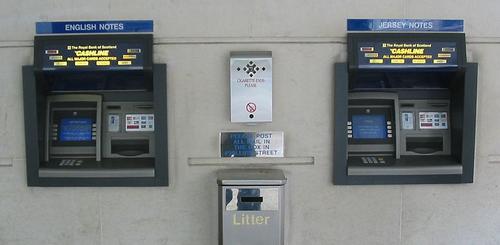 CEP can find patterns in events that indicate a problem. For example, many fraudsters will access online banking and go directly to the transfer section of a Website without first checking balances and transactions. That clickstream is foreign and unfamiliar to the CEP engine and thus gets flagged, but the clickstream happens in a matter of seconds and needs to be caught before an irreversible wire transfer occurs.
Variety
On the cutting edge of fighting fraud is network analysis. Since network traversal is new and the data patterns are different for every network, unstructured data storage and analysis is critical to its success. Institutions are finding success in creating their own social networks of fraud -- linking addresses, transactions, names, and account numbers together in order to get one step ahead of the bad guys.
The fight against fraud isn't ending anytime soon. In fact, it may be a permanent technology investment as our financial lives become more digital. But the "good guys" are using big data techniques to fight the war. And on many fronts, we're starting to win.
Related posts:
— Frank Bria, Co-Founder, Bria Analytics Group