It takes a certain kind of person to tinker around with big data for a living, and we think it takes a certain kind of gift to get that kind of person excited at Christmas.
If you are shopping for DIY-ers, makers, data geeks, health nerds, or all-around tinkerers this holiday season, there's no shortage of innovative gadgets, sensors, and toys to help you complete your holiday shopping -- or to help you make your own geeky wish list. Here's an array of this year's holiday offerings -- from health data sensors to DIY toolkits to drones -- that are sure to bring smiles.
For the health-conscious data geek on your list, the Fitbit One collects health-related data 24/7, no matter what you're doing -- from working out to chatting with friends to sleeping. The device tracks the number of steps taken, distance traveled, calories burned, and even stairs climbed. When worn in a wristband at night, it measures your sleep cycle and gathers sleep quality data. It also will vibrate in the morning to gently wake you up.
The device takes all this data and wirelessly syncs in real-time with your PC, Mac, or iOS mobile devices (iPhone, iPad, and iPod Touch). Android support reportedly is coming soon. Fitbit will then produce graphs and charts to help you analyze your data. It's also a social platform, allowing you to connect and compete with friends. The device sells for $99.95 and is available from a variety of retailers and the Fitbit website.
If the Fitbit One seems like an option for someone on your list, you might consider completing the deal and packaging it with the Fitbit Aria Wi-Fi Smart Scale, though the scale certainly can stand on its own as a health data-gathering device. It measures weight, BMI, and body fat percentage and connects to your wireless home network to upload the data automatically to your Fitbit account every time you step on the scale. You can then view graphs that track your trends and monitor your progress.
Multiple accounts also can be set up, so the scale can be used by the whole family. Being a smart scale, it can even differentiate between users. The scale sells for $129.95 and is available from a variety of retailers and the Fitbit website.
For the DIY computer geeks and hobbyists on your list, the Raspberry Pi single-board computer may be a good choice. The inexpensive, credit card-sized computer is a great gift for computer DIY-ers of all ages. The original concept actually was designed with kids in mind. There are a ton of fun project ideas for the device, from creating a low-cost smart TV to building personal cloud storage to making an arcade machine.
The Raspberry Pi sells for $35 and typically sells out quickly. At the time of this writing, it's available for worldwide order through Element14 and RS Components. Adafruit also offers a Raspberry Pi starter kit for $104.95, with everything your DIY-er needs to get started. At the time of this writing, that kit was on a five- to 10-day backorder.
For budding DIY-ers, the Arduino-compatible Mr. Roboto Kit from Sparkfun may be a good choice. Building a robot from scratch engages young minds, and programming the onboard sensors, buzzer, and LEDs introduces novice programmers of all ages to the Arduino programming language. The kit sells for $39.95 on the Sparkfun website.
Will these gifts fit the data scientist's needs? Or is Christmas a time to step away from the endless flow of data and indulge in some meaningless TV and overeating?
Related posts:
— Jenn Webb, Technology Blogger

Susan Fourtané , User Rank: Blogger
12/19/2012 | 4:00:04 PM
Re: Fitbit Fantastic!

smk,

I like the Fitbit, too. I believe all the information collected would let you learn a lot about your health. It could be useful for those who don't have to make effort, or a companion when you go for a walk or a run.

I would find it particulary useful to measure my sleep cycle and find out about my sleep queality data, which is not always good. I would definitely like to get this little gadget in my Christmas stocking. :D

-Susan







Susan Fourtané , User Rank: Blogger
12/19/2012 | 3:36:37 PM
Re: Tempting

Lol, legalcio.

Well, it could help you make you quit, in case you have ever considered the possibility. I don't think it functions as a booze/cigars control, though.

However, you could clearly see how your heart and pulse are accelerated when you drink and smoke. And don't let me get started with the amount of brain cells that you loose. Oh, well, if you have me here to depress you, you don't even need that little device. See? I am saving you some money. :D

-Susan





legalcio, User Rank: Exabyte Executive
12/19/2012 | 3:24:43 PM
Re: Tempting

@Susan, I suspect they'd be a constant reminder of how booze and cigars don't quite lead to being physically fit.



Susan Fourtané , User Rank: Blogger
12/19/2012 | 3:22:25 PM
Re: Tempting

legalcio,

Why would the fitness apps depress you? I have some fitness apps, and they are pretty cool.

-Susan



Ariella, User Rank: Blogger
12/19/2012 | 2:21:28 PM
Re: fitbit

@kiran it can help you keep track, but it's up to you to say no to the egg nog and other diet busters served around the holiday.



kiran, User Rank: Petabyte Pathfinder
12/15/2012 | 2:39:18 PM
Re: Fitbit Fantastic!

Exactly. Even in Holidays we can control our diet and watch ourselves by using this Gift that science and Big Data have provided us.



netcrawl, User Rank: Petabyte Pathfinder
12/14/2012 | 12:32:16 AM
Re: Fitbit Fantastic!

Interesting topic! I love the Fitbit, its health related stuff, I found it quite amazing it give you everything you need. Its cool!



smkinoshita, User Rank: Exabyte Executive
12/13/2012 | 8:08:16 PM
Fitbit Fantastic!

Wow, I love the Fitbit! I like visiting the gym; I find it extra rewarding with Foursquare which cheers on my fit streak, I think something like Fitbit would make me do a lot of little extra things. Not depressing to me at all.



Daniel Gutierrez, User Rank: Blogger
12/13/2012 | 7:12:23 PM
Re: Tempting

@Saul, playing indeed ... that's the secret to professional success if you can truly feel your job is fun (and think how the hell am I getting paid to do this!). If you can believe it, "play" for me is just sitting down with R-Studio and exploring data sets. The web is full of data sets, like data.gov and the UCI Machine Learning Repository. So much data, so little time.



Saul Sherry, User Rank: Blogger
12/13/2012 | 5:40:25 PM
Re: Tempting

@Daniel, that's when you know you have the right career... when a form of what you do for a living can be described as 'playing'. The Pi comes from a good idea, getting kids interested in programming again after generations have been unprogrammed via the joys of wysiwyg.

I'd be depressed that there isn't a Pi for datascientists... but most simulation games seem to get kids stuck into stats.




Latest Archived Broadcast
We discuss the best internal setups to make sure the right sets of eyes are watching the data development.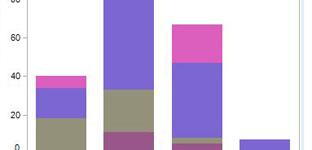 Survey results show bigger companies still confident in spite of massive IT overhaul requirements.
Explore this data here.
More Data Visualization Showcase