Despite some early doubts, big-data-as-a-service looks set to provide the right mix of skills and technology to overcome the shortage of data scientists.
I recently took a look at several promising startups in 5 of the Most Exciting Big Data Startups. The selections included big-data-as-a-service startup AgilOne, which aims to provide a "data scientist in the cloud." Big Data Republic editor Saul Sherry commented:
The "data scientist in the cloud"... given the increased pressure on recruitment - this could be marketing bunkum, or it could easily be the solution everyone has been looking for.

Is there scope for start ups to not just offer tech advantages, but this level of brain power too? Big Data as a Service could be big news.
US retailer Sears asked those very same questions, and earlier this year it launched a subsidiary company called MetaScale that offers end-to-end solutions for big-data-as-a-service (BDaaS).
Paul Kincaid reports at StockTips that Sears spent several years developing its own distributed big data system and then realized there was a ripe market opportunity. The retail industry, especially, has a huge demand for big data insights. As competition between brick-and-mortar stores and online retailers heats up, the amounts of consumer data being gathered -- from sales demographics to mobile device data to shopping behavior, to just name a few -- are increasing exponentially.
As Kincaid reports, Sears realized that:
a) there are still not many off-the-shelf applications for platforms like Hadoop, and implementing a big data solution is a lot more difficult than for a regular database system, and b) at this time there is a shortage of skilled IT professionals with Hadoop experience and data scientists with the ability to analyze and exploit Big Data.
Since its launch, Sears has secured partnerships with Hortonworks and Cloudera to strengthen distribution, along with Datameer and Kognitio to improve analytics services.
Sears isn't alone in seeing the market potential for BDaaS. Mark Thiele, executive VP of datacenter technology at Switch, predicted that "several (2-3) small start-ups will hit the lottery with easily consumed big data as a service solutions."
BDaaS startup ClearStory, which recently secured $9 million in Series A funding, likely is in the running to be one of those lottery winners. The company pulls together data from a myriad of sources -- corporate, web, public and premium data, as well as user-generated data from the web and social platforms -- and "harmonizes relationships between the disparate sources" in order to help clients make informed business decisions.
Derrick Harris at GigaOm recently reported on ClearStory and noted the rapidly expanding field of BDaaS competition, including Platfora, Datahero, Chartio, Tableau, QlikView, Jaspersoft, and Pentaho. He also noted the potential for specialized big data services in marketing, media, and log file analysis.
Seeing how the big data landscape is shaping up, BDaaS appears to be far from bunkum and is looking very close to being big news -- and big money, especially in the context of serving smaller businesses. Most businesses can't afford to hire the in-house resources necessary to put big data to good use, but even if such resources are a consideration, skilled data scientists may be difficult to find.
Related posts:
— Jenn Webb, Technology Blogger

technetronic, User Rank: Blogger
12/28/2012 | 3:17:59 PM
Re: Me and my nay saying

There's definitely a lot of hype and lack of maturity, though only because big data hasn't been a trend until recently.

This is something to be hyped about, naturally. Data experts are putting together great resources, including this one from SQL expert Lara Rubbelke.

I don't know that the benefits and aims will remain obscured as people work harder to understand the concept.



Saul Sherry, User Rank: Blogger
12/28/2012 | 5:30:24 AM
Re: Me and my nay saying

I think a part of the progress will involve maturity and overall awareness @technetronic. While the whole concept of big data remains over hyped, the real benefits and aims will remain obscured - meaning the real reason for doing it remains obscured as well.

The end result is less clarity for those newbies... as big data becomes as well understood as cloud in the IT realm, these capabilities for newbies will increase.



technetronic, User Rank: Blogger
12/26/2012 | 10:19:52 PM
Re: Me and my nay saying

Surface-level insights are increasing in accessibility, just as surface (and deeper) knowledge is greatly more accessible with quora, google, and wikipedia.

Big data is going to get easier for newbies to access (Hadoop/Amazon/et al.) and understand (visualization) but companies will still need experts to reliably execute and plan based on available info.



Saul Sherry, User Rank: Blogger
12/24/2012 | 10:29:39 AM
Re: Me and my nay saying

Hopefully organizations are getting better at determining which solutions are best for them, as well as implementing them. Cloud is reaching maturity that big data will hit in a few years... part of that is not bringing in solutions in a knee jerk manner but weighing things up properly. That said, everyone will need to innovate or sink.



MDMConsult, User Rank: Exabyte Executive
12/20/2012 | 8:17:35 PM
Re: Me and my nay saying

There are still organizations analyzing the

feasibility and relevance of cloud computing solutions in IT. With healthcare, they are running out of space for assets. It is predicted

Global Big Data-As-A-Service will reach 68.93% over the period 2012-2016. Eventually organizations will require

innovative business strategies and improve efficiency.





smkinoshita, User Rank: Exabyte Executive
12/19/2012 | 9:39:42 PM
Re: Me and my nay saying

@Saul -- Honestly, I don't think it will be possible for a long time to make tools easy enough to use that anyone could get data science insight. In my admitably limited experience, it seems to take a special kind of person or skillset to be able to tackle a great deal of data and be able to present it in a meaningful way.

I think it has to do with interest and drive. Just wanting the answers isn't good enough. I think making sense of data takes the curiosity of a real data scientist.



Saul Sherry, User Rank: Blogger
12/19/2012 | 3:07:25 PM
Re: Me and my nay saying

Do you see that as being the long term case, or is iti just a limit of the service model as it currently sits?



Saul Sherry, User Rank: Blogger
12/19/2012 | 3:06:32 PM
Re: Me and my nay saying

It will be interesting to see the uptake on this as well Ariella... once there are some real SME success stories, I would imagine these platforms will be inundated (which will probably lead to yet another burst of start ups)



Saul Sherry, User Rank: Blogger
12/19/2012 | 3:05:31 PM
Re: Me and my nay saying

Will these platforms ever make it easy enough that anyone could get on these tools and get data science insight? Or are we more likely to see a set of tools built for specific purposes, and a true data scientist will still be needed for the inspired insight?



legalcio, User Rank: Exabyte Executive
12/19/2012 | 2:47:44 PM
Re: Me and my nay saying

@Saul, I think it depends on how much of those skills you need. Ongoing, daily analysis and live feed analysis probably needs in house skill or a permanent consultant. Quick hits lend themselves to the service model.




Latest Archived Broadcast
We discuss the best internal setups to make sure the right sets of eyes are watching the data development.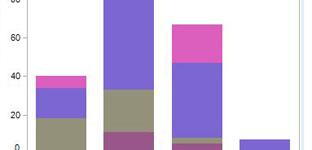 Survey results show bigger companies still confident in spite of massive IT overhaul requirements.
Explore this data here.
More Data Visualization Showcase