I don't generally get excited when companies report they are opening offices down the street or in a distant part of the world. Those announcements come on a daily basis in the technology community.
However, it did catch my eye when two key players in the big data sector -- the Hadoop distributors Cloudera and MapR -- reported only days apart that they were expanding their operations in Europe with new offices. Those announcements were made a few weeks after another Hadoop provider, Hortonworks, said it plans to co-host (with Yahoo) the first European offering of the Hadoop Summit user conference in March in Amsterdam.
The Cloudera news came out last week in conjunction with its announcement that it had brought in a hefty $65 million venture round involving Accel Partners, Greylock Partners, Ignition Partners, the Central Intelligence Agency funding arm In-Q-Tel, and Meritech Capital Partners. Cloudera plans to open its first European office in the UK in the first quarter of 2013.
MapR said that it had opened offices in London and Germany.
Cloudera and Hortonworks are based in Palo Alto, Calif. MapR is headquartered in nearby San Jose.
Why the interest in Europe
Why are three California companies so interested in Europe? It probably isn't about the weather. More likely, the moves indicate that the appeal of big data analytics (and Hadoop in particular) is very real, and that the adoption of Hadoop on a global basis justifies investment in new regions. The companies are boasting about wins with big businesses and government agencies.
Jack Norris, MapR's marketing vice president, told Datacenter Dynamics that his company is putting new employees in Europe to target sales there and to build on its relationships with partners such as EMC and Cisco.
Meanwhile, Doug Cutting, Cloudera's chief architect and the creator of Hadoop, told Techworld that his company is talking with the British government about the ways it could benefit from Hadoop.
Though a wide range of companies around the world are using Hadoop and the three vendors' offerings, expanding operations in Europe should help the companies improve customer service. Local sales and support personnel will get to work more closely with organizations that conduct business in different ways and deal with factors such as the varied data privacy regulations in Europe.
Most of all, the moves validate Hadoop and big data analytics as technologies that have proven themselves in the market as real business tools.
Related posts:
— James M. Connolly, Technology Journalist

WaqasAltaf, User Rank: Exabyte Executive
12/19/2012 | 11:32:28 AM
Re: Local presence counts

@ JimC

Well it is always to possible to operate remotely but I count it as a necessity to win-over new clients because even in this era of e-relationships prevailing over the personal ones, personal face-to-face meetings with clients is really good to have from the users' perspective as it relieves half of the doubts from users' mind about what the vendor is thinking. Had it not been a case of service industry, I would have completely agreed with you. To just operate, however, physical presence is not a necessity.



Saul Sherry, User Rank: Blogger
12/18/2012 | 2:30:37 AM
Re: Local presence counts

A nice idea James, like a 'pop-up' office? Good to see them valuing the appearance at a show like this, it's testament to the thirst for knowledge surrounding the big data user community.



Saul Sherry, User Rank: Blogger
12/18/2012 | 2:28:59 AM
Re: Not surprising.

I disagree Kiran - at least in as much as the innovative organizations will always be looking around for a more complete offering... and will choose new prooducts based on their merits.



James M. Connolly, User Rank: Blogger
12/17/2012 | 11:33:44 AM
Re: Local presence counts

Saul. I suspect that a local presence is pretty likely, whether it comes before the conference takes place or in the wake of it. In fact, their best bet would be to announce a local office during the event.



JimC, User Rank: Bit Player
12/17/2012 | 11:26:02 AM
Re: Local presence counts

I don't think a physical presence is a necessity, but it's nice to have. It's probably less a matter of tech support and more about understanding how the software and the data it manages will be used in a particular business environment. I think having local people who understand country-specific privacy rules can only help.



Saul Sherry, User Rank: Blogger
12/16/2012 | 12:42:38 PM
Re: Local presence counts

@WaqasAtlaf - good point! It will be interesting to see Cloudera's approach to hiring local talent, and more importantly, knowledge.



WaqasAltaf, User Rank: Exabyte Executive
12/16/2012 | 11:20:29 AM
Re: Local presence counts

@ Saul Oh yes. Continued presence is necessary if more clients have to be won. A central office can make good strategies and define boundaries of foreign sales but local employees and managers can understand how technology is perceived in the region and how they can convince clients to use their version of Hadoop. A conference is good but for follow up, local presence is required.



Saul Sherry, User Rank: Blogger
12/16/2012 | 8:34:25 AM
Re: Local presence counts

Very true... an interesting too that two offices opening, while one organization is getting involved in a conference/show. Obviously much more outward facing and involving than simply opening an office, but what of the continued presence? Will not having that mean the show is a waste of time and money?



kiran, User Rank: Petabyte Pathfinder
12/15/2012 | 3:04:46 PM
Re: Not surprising.

it will take immense time for a competitor to rise against and be popular against already acceptable and approved softwares for bigdata like Hadoop.



kiran, User Rank: Petabyte Pathfinder
12/15/2012 | 3:02:26 PM
Re: Not surprising.

i will be glad if the concept is introduced along with proper implementation in Asia too, the data you can get from here is actually really BIG! and many organizations and companies can benefit from it. With more popularity it shows that the world is getting the know -how of it and it is widely acceptable.




Latest Archived Broadcast
Join this radio show to truly understand what a CIO needs to do to build a successful private cloud and what skills and values the IT team will need to embody.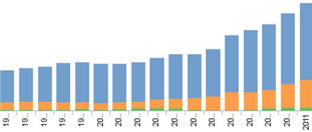 This Tableau visualization of international debt demonstrates how simple visualizations can give great insight
Explore this data here.
More Data Visualization Showcase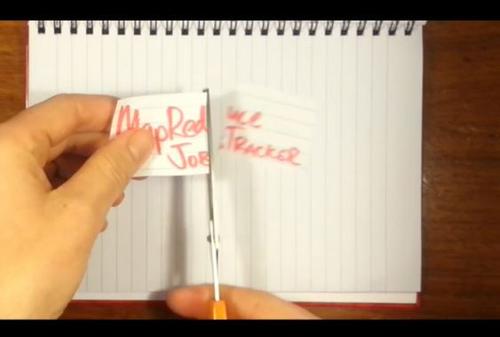 Getting to grips with Hadoop 2.0? Here's a simple video explaining YARN.
Watch This Video