One of the challenges surrounding a big data project is that it can be a big-commitment project. Companies can put a lot of time, energy, and money at risk without knowing if they will receive any payoff in the end.
Chicken and egg
You know the routine. A business unit believes it has a great idea for a big data application, and it needs IT to build it out. That costs time and money, so upper management wants proof that the application will pay for itself, which, of course, doesn't happen unless you pay the big money to get the project rolling. Chicken-egg, egg-chicken, and so on.
Maybe there are ways to develop that proof of concept in a limited-scale implementation that provides the added bonus of allowing the business unit and IT to iron out bugs and tweak the approach with minimal investment. Maybe they can figure out whether big data analytics are right for the organization.
Try it free
Service provider Skytap this week introduced a program that allows potential enterprise customers to try out Cloudera/Hadoop-based big data services for free. The key to the program is a series of templates Skytap built out that allow potential customers to utilize Cloudera Enterprise to deploy and manage physical or virtual clusters of up to 50 nodes.
Pitching the offering as an on-demand, self-service facility, Skytap said in its press release:
Skytap's Cloudera Hadoop templates are ideal for enterprise developers, testers, data scientists, and IT professionals who are interested in quickly learning more about Hadoop, experimenting with its capabilities, and developing proof-of-concepts for big data offerings.
An ITworld article notes that companies that choose to move to a paid Skytap offering can do so starting at $500 per month.
It's not unusual for providers in the computer industry to offer free samples, and I hope there are others in the Hadoop arena that are doing so.
A chance to see the numbers
The value in this type of offering is that an enterprise testing out a big data idea -- unlike those that test a free tablet computer or PC application -- cannot know what the numbers in their big data app will tell them until they actually run some queries. Skytap claims that customers can start working on big data concepts in as little as 10 minutes. Compare that with the time it would take to provision internal servers, set up Hadoop, configure data feeds, and run tests. That assumes that they can hire Hadoop expertise or get training for existing employees.
This type of "try before you buy" offering is just one more step in moving big data analytics toward mainstream computing. I'll note that a good example of where big data apps have to go was highlighted in a recent GigaOM article that called for taking much of the big data application work out of the hands of data scientists and enabling queries and selection of data sources by business users.
The natural response from the big data experts would be that this should be left to trained professionals. Yet, the article on GigaOM reflected on how website content management had to be done by trained professionals when the web first came out. Then someone thought to build out content management systems. Today, a CMS can be used by a third-grade student -- in fact, some may be built by third-grade students.
Two years ago, we would have laughed at the concept of having general business users rolling out big data applications. However, think how far we've come in that short period of time, and what possibilities lie ahead. We're already at the "try it, you'll like it" stage. We just may be heading for a world where we can take the magic and the mystery out of big data.
Related posts:
— James M. Connolly, Technology Journalist

Saul Sherry, User Rank: Blogger
1/25/2013 | 6:33:00 AM
Re: Free is good, free and simple even better

In that respect I guess the real-time applications would have known end results and targets... where as the cached or copied data sets will allow for more experimentation and playing.

Could this end up with not enough creative thinking applied to the real-time side inquisition?



James M. Connolly, User Rank: Blogger
1/24/2013 | 10:47:42 AM
Re: Free is good, free and simple even better

Right, Saul, going back to data warehousing times, most of those projects utilized copies of data rather than the live version. In that case they did it because the DW apps were less time sensitive than the production apps, and you didn't want the DW team messing with things like customer records in SAP. Now that we have moved on to big-data apps you certainly don't want the live records being used in pilot or dev projects. However, even when you move into full production mode, most big-data apps won't need absolutely real-time data. The exceptions that do need it probably are things like credit card monitoring apps. Even then, it makes sense to set things up so that data is fed into a duplicate data store rather than touching the actual transactional data.



Saul Sherry, User Rank: Blogger
1/24/2013 | 6:16:37 AM
Re: Free is good, free and simple even better

In that case @James it sounds like a really exciting possibility - disposable data projects. Use it till it works, if not, just burn it and learn from the lessons. Could make the enterprise a much more innovative space if people felt they had this freedom.



Saul Sherry, User Rank: Blogger
1/23/2013 | 12:09:24 PM
Re: Free is good, free and simple even better

@AlphaEdge any vendor out there should be bending over backwards to give you a heads up on your progression... but often the battles are internal. That headache of scalability might be worth having if it means you get buy in from the guys financing IT...



AlphaEdge, User Rank: Exabyte Executive
1/22/2013 | 3:02:19 PM
Re: Free is good, free and simple even better

I think due to the fact that the overhead for testing it out is very high including the understanding of the concepts, the technologies used, and the infrastructure to set up. In addition, even if a proof of concept venue is taken, the scalability of the model can be very headache. I am opt to ask if there are some vendors out there that can help with businesses plotting these out at at minimum cost? I am sure there are a lot out there hopfully?



James M. Connolly, User Rank: Blogger
1/22/2013 | 10:23:26 AM
Re: Free is good, free and simple even better

Saul. Good point about using this approach to do a proof-of-concept for a project that you want to run in the next budget cycle. I wouldn't worry about data silos because the data files that you use in that type of experiment probably would have to be a copy -- and thus disposable -- for use in the short term.



Saul Sherry, User Rank: Blogger
1/22/2013 | 5:17:22 AM
Re: Free is good, free and simple even better

Arguing against my own point - there's a possibility that internal departments which operate within a wider data setup could find this attractive. If the data budget has been spent, but they want a proof of concept for the next budget period, and try before you buy could give them the signs they are after --- it'll cause havoc in terms of data siloing, but sometimes you have to think like a start up to get what you need.





mharden, User Rank: Exabyte Executive
1/21/2013 | 7:40:08 PM
Re: Free is good, free and simple even better

James - I definitely see it as a great waynfor newbies to get acclamated to big data. I know of a couple of companies usint just to get their feet wet.



James M. Connolly, User Rank: Blogger
1/21/2013 | 3:15:54 PM
Re: Free is good, free and simple even better

Saul. I don't see companies that are well down the road toward big-data apps doing this try-and-buy thing, although they might check out the offering just out of curiosity. I think this one is for the relative newbies.



Saul Sherry, User Rank: Blogger
1/21/2013 | 7:38:21 AM
Re: Free is good, free and simple even better

@James, sounds like all these offers and promises draw up quite a complex pricing matrix... Can defintely see how this kind of offer (10 minutes to functionality) would appeal to those just starting on their big data journey... but for companies who arleady leveraging benefits... I'm not so sure.




Latest Archived Broadcast
Join this radio show to truly understand what a CIO needs to do to build a successful private cloud and what skills and values the IT team will need to embody.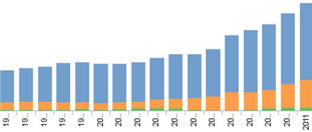 This Tableau visualization of international debt demonstrates how simple visualizations can give great insight
Explore this data here.
More Data Visualization Showcase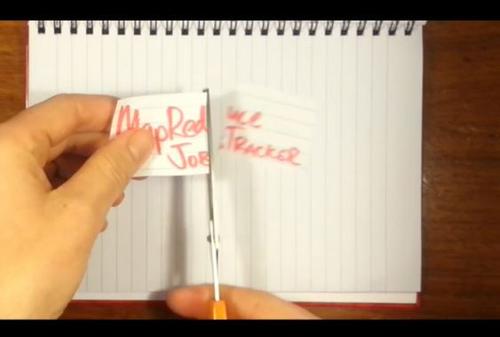 Getting to grips with Hadoop 2.0? Here's a simple video explaining YARN.
Watch This Video