netcrawl, User Rank: Exabyte Executive
1/30/2013 | 6:12:23 PM
Re: blasted business

There'e always some challenges in day first of implemention, Big data is going to change the rule of "data game", there's going to have some culture change, some clash within the company.



netcrawl, User Rank: Exabyte Executive
1/30/2013 | 6:10:24 PM
Re: blasted business

it's true! but IT professionals still have no idea on how to properly implement Big data stuff, they still addressing the issue in a piecemeal basis, they're not getting a good work.



netcrawl, User Rank: Exabyte Executive
1/30/2013 | 5:29:42 PM
Re: blasted business

Interesting topic! Big Data is gaining momemtum and buzz, I agree companies still don't know what exactly they can get with Big Data, they lack skills and experience. Even with tools and technologies companies still don't know how or when t use Big data.



legalcio, User Rank: Exabyte Executive
1/30/2013 | 5:17:07 PM
Re: blasted business

The initial challenge to a Big Data project is that the beneficiaries don't know what they don't know. We can ask them what they want to accomplish but with only a vague idea, or no idea at all of what Big Data is they can't respond. As CIOs our challenge is to wear the different hats of various departments and provide examples of value and ROI by using Big Data. And that means we need to understand more about how our respective businesses function.



baverch, User Rank: Blogger
1/30/2013 | 1:10:33 PM
Re: blasted business

Hi Saul and Sara,

Thanks for these comments! My feeling is, it is really about negotiating a balancing act, and organizational clashes are to be avoided if at all possible. The IT group needs to serve multiple groups within the company -- Finance, Marketing, Sales, you name it. So the IT management is already dealing with how to prioritize projects for different groups given finite resources. Support from the business and measureable objectives will help as the PM attempts to garner additional resources to support a project that needs to be fast tracked.

The goal should be to set up win-wins, or at least acceptable compromises, amongst the stakeholders who include the business groups that are driving the project, the IT management who needs to allocate the resources amongst competing projects, and of course the developers themselves who have to go and execute the design really quickly.



Saul Sherry, User Rank: Blogger
1/30/2013 | 11:57:06 AM
Re: blasted business

Very true @sarapeters! This is in opposition to a lot of c-level firms saying "we need big data, go and make this happen" with no definitions, no set goals. @Ben - is most of the struggle to get deployment up to speed involved in cultural clashes within the organization? (P.S looking forward to tomorrow's webinar!)



sarapeters, User Rank: Bit Player
1/30/2013 | 11:20:16 AM
blasted business

Ben, of all the great advice you just gave this is the piece that will stick with me most: "The main thing to remember at the outset of a big data analytics project is that it is only as successful as the business says it is." So true, but it's one of those things that so many makes IT professionals either grumble because they disagree or blush because they know that it's true and know that they probably don't follow that good advice as much as they should.



Pig
Pig is a scripting interface to Hadoop, meaning a lack of MapReduce programming experience won't hold you back. It's also known for being able to process a large variety of different data types.
Archive
Date: 4/25/2013
At this one-hour webinar, you'll learn: • Best-practices for integrating your data into one manageable and results-oriented store • What different types of data (log files, sensors, video, images) will be needed from your storage and query capabilities • Approaches to convincing the wider business that data needs to come out of its silos and be unified for maximum use
More Webinars | Webinar Archives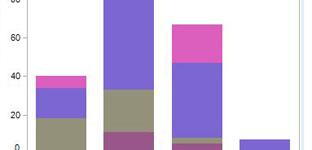 Survey results show bigger companies still confident in spite of massive IT overhaul requirements.
Explore this data here.
More Data Visualization Showcase

Latest Archived Broadcast
Data security is precious enough when it's sitting in your office, so what's the best way to maintain security standards once you migrate to the cloud?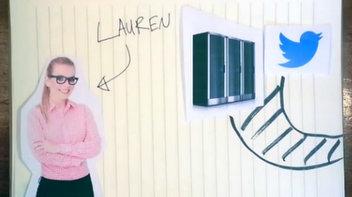 OK, so it's Extract, Transform and Load - but we'll show you what it really means.
Watch This Video