There's plenty of talk about big data's three V's: volume, velocity, and variety. But what exactly do these terms mean?
We're going to take a quick trip through one of these today: Variety.
This exciting concept within big data gives you the opportunity to gain insight by combining a variety of data sets that would not traditionally sit together. By enabling you to link up your traditional analytical data sets with many different types of information, a new world of analytical possibilities is opened.
So what's so exciting about this?
Well, it allows you to collate data sets that don't obviously relate to each other. Data experts can then analyse this collated data, to spot patterns or create new insights you would previously have been blind to. Variety, when tackled well in big data, allows you to see new revelations in the data your organization already produces.
An example: Judith is a brand manager, she loves her job and is very good at it, but knows she would benefit from being able to listen even more closely to the voice of her customer.
Taking traditional financial information, Judith can already see the performance of her brand. It doesn't take a data scientist to see which week did well, and which week did badly. But it won't tell her why.
Harnessing variety in data, Judith's data team can create relations between this data and what's being said on social media about her brand, as well as in text-input fields on customer satisfaction surveys. These disparate sets of data can be brought together, contextualized, and visualized in a way that gives Judith clues as to what her brand has done to influence customer behavior.
Suddenly, Judith now has the vision to generate hypotheses on ways to amplify positive results and mitigate negative trends.
Most importantly, she can take action.

Susan Fourtané , User Rank: Blogger
1/26/2013 | 7:08:54 AM
Re: Great varied cocktail

kiran,

Yes. And the best decisions come from analyzing a variety of data resources.

-Susan



Susan Fourtané , User Rank: Blogger
1/26/2013 | 7:05:05 AM
Re: Variety leads to better prediction

Kiran,

Exactly. Especially in this time when everything is about integration.

-Susan



kiran, User Rank: Megabyte Messenger
1/26/2013 | 4:09:21 AM
Re: Variety leads to better prediction

good point. The companies that are using big data should be able to use all its advantages by giving value to the volume and variety. The data should be well integrated and the organization should use data from different data sets and adapt to the changes and adopt new technologies and analysis practices for better predictions and improvements .



kiran, User Rank: Megabyte Messenger
1/26/2013 | 3:56:37 AM
Re: Great varied cocktail

i agree. the concept is really creative and simple. the integration of different sets of data is helpful for analysis and can help the data scientists and business analysis in looking into all sectors at the same time to make the best deicision.



technetronic, User Rank: Exabyte Executive
12/26/2012 | 12:55:19 AM
Re: Awesome

Data aggregation is really important, as @sabbate alluded to. It's important to understand how different data types and sources compare with each other, and understanding that a signal from Twitter is very different than a signal from Facebook.

Normalization - doing the above comparison - is different than standardization, which is just getting it into the right format to begin with.



Susan Fourtané , User Rank: Blogger
12/20/2012 | 2:47:48 AM
Re: Variety leads to better prediction

technetronic,

"Adoption may be a problem, though."



Well, if adoption is a problem for a company, how far that company thinks it's going to go? The first question the company needs to ask is: why we are adopting this? If they can't come up with any good reason, which I doubt, at least the answer should point at "staying in business".





Companies that are not able to cope with changes, and adopt new technologies and tools will die sooner or later.





-Susan





Susan Fourtané , User Rank: Blogger
12/19/2012 | 5:04:48 PM
Re: Great varied cocktail

Lovely. Thanks, Saul.

I'll be looking forward to seeing more creativity in 2013. :)

-Susan



Saul Sherry, User Rank: Blogger
12/19/2012 | 4:57:38 PM
Re: Great varied cocktail

Thanks Susan! Yes we will return to explore more of big data in 2013, we need to finish up the 3 Vs, then we can drill into the more advanced concepts.



Susan Fourtané , User Rank: Blogger
12/19/2012 | 4:51:44 PM
Great varied cocktail

How nice and creative! Entertaining, informative, educative, all at the same time. It equals variety. It's a great varied cocktail. Will there be more of these?

-Susan



sabbate, User Rank: Bit Player
11/30/2012 | 5:37:08 AM
Re: Awesome

Variety is a key characteristics of Big Data but it can complicate things. Variety means be flooded with a large amount of data coming from sources which can be extremely different one from each other (e.g. Twitter or blogs). The key to the management is developing filtering algorithms with a sort of intellingence, in order to gather only the valuable data that give information on how to steer and improve the business.

Stefano.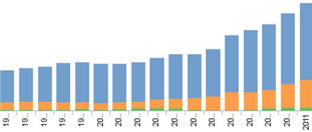 This Tableau visualization of international debt demonstrates how simple visualizations can give great insight
Explore this data here.
More Data Visualization Showcase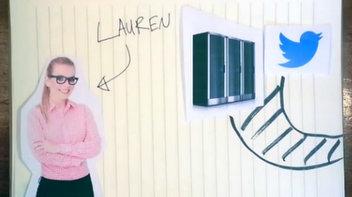 OK, so it's Extract, Transform and Load - but we'll show you what it really means.
Watch This Video