Date:
Thursday, January 31, 2013
Time:
8:00 AM PT / 11:00 AM ET
Register Below
Overview:
Speakers
Saul Sherry, Editor, Big Data Republic
Ben Averch, Senior Product Manager, Analytics Platform & Delivery at eBay
If you need big data solutions, chances are you need them now, and not after a three-year development cycle. Big data business analytics solutions are big undertakings, but the right strategy will cut down on wasted time and take you from conception to early-stage ROI in the shortest time possible.
At this one-hour webcast, you'll learn:
Key best-practice approaches to selecting a solution and vendor, when time is of the essence
Where the traps on time are, and how to avoid them
The areas where it is worth taking a little more time
Which ROIs to look to for early signs of what's working, and those that will take a little longer to come in
If you're in the C-suite or you're an IT manager who is under pressure to deliver big data solutions fast, this webcast will give you pragmatic advice to help you get the balance between a quickly delivered product and a product that works.
Saul Sherry, Editor, Big Data Republic
Saul Sherry is Editor of Big Data Republic. He has a long history of reporting and commenting on design and technology. He focuses on how technological innovation can improve the enterprise, cutting down on waste, inefficiency, and missed opportunities. In the field of big data, his particular interest is in the ways it can reveal to us the intelligence that lurks below the surface of the everyday and how we can use this to improve lives. If you have questions about Big Data Republic, or want to inquire about being a moderator or a blogger, please feel free to email: saul.sherry@ubm.com.
close this window
Ben Averch, Senior Product Manager, Analytics Platform & Delivery at eBay
Ben Averch is Senior Product Manager, Analytics Platform & Delivery, for eBay Inc. He is responsible for data warehouse support for eBay's marketing organization, including customer analytics, channel performance tracking, and operational data support. Over a 15-year career, Ben has helped world-leading companies, including Genentech, Microsoft, Expedia, and eBay, define and deliver critical data warehousing and reporting solutions. .
close this window


Webinar Archive Registration
To register for this webinar, please complete the form below. Take care to provide all required information (indicated in
red
). Press
Register
to complete your registration. If you have already registered for our site or for one of our webinars, you may
login
to register without re-entering your information.

Pig
Pig is a scripting interface to Hadoop, meaning a lack of MapReduce programming experience won't hold you back. It's also known for being able to process a large variety of different data types.
Archive
Date: 4/25/2013
At this one-hour webinar, you'll learn: • Best-practices for integrating your data into one manageable and results-oriented store • What different types of data (log files, sensors, video, images) will be needed from your storage and query capabilities • Approaches to convincing the wider business that data needs to come out of its silos and be unified for maximum use
More Webinars | Webinar Archives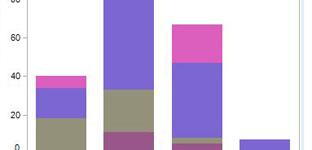 Survey results show bigger companies still confident in spite of massive IT overhaul requirements.
Explore this data here.
More Data Visualization Showcase

Latest Archived Broadcast
Data security is precious enough when it's sitting in your office, so what's the best way to maintain security standards once you migrate to the cloud?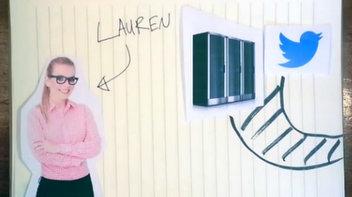 OK, so it's Extract, Transform and Load - but we'll show you what it really means.
Watch This Video