Webinars are free sponsored educational seminars that are accessed over the Internet. You can register for upcoming Webinars or view archived presentations via the links below.
The Five Must-Haves of Big Data Storage




Date:

6/20/2013
Sponsors: Red Hat
View archived webinar Is your company struggling to keep up with unprecedented data growth? If so, you're not alone. With the amount of data managed by enterprise datacenters expected to explode by a factor of 50 over the coming decade, CIOs now rank data growth as their top concern, and making sense of all that data as their top priority according to the Gartner CIO Agenda 2012. Data appears to have officially taken center stage within the enterprise, and for good reason.
Unifying Your Big Data




Date:

4/25/2013
View archived webinar At this one-hour webinar, you'll learn: • Best-practices for integrating your data into one manageable and results-oriented store • What different types of data (log files, sensors, video, images) will be needed from your storage and query capabilities • Approaches to convincing the wider business that data needs to come out of its silos and be unified for maximum use
Driving Insights Using Big Data Analytics




Date:

4/17/2013
Sponsors: Big Data Republic
View archived webinar Presenting use cases focused on the Financial Services market, together we'll explore the technologies enabling better decision making and insights. Hear how customers have leveraged the Power of Dell through open source software and saved 90% on software costs, while enabling faster time to insight through the use of Hadoop and Kitenga.
Architecting the Enterprise Class Cloud – Path to Hybrid Cloud




Date:

2/12/2013
View archived webinar Dell will discuss their practical blueprint to help senior leadership teams make sense adopting cloud. This blueprint addresses the business value of cloud adoption, implementation scenarios, and the technical implications of cloud along with their impact on the enterprise. Intel IT will share their practical experience, strategies and advice for other IT shops.
Speed to Solution: Are There Shortcuts to ROI?




Date:

1/31/2013
View archived webinar If you're in the C-suite or you're an IT manager who is under pressure to deliver big data solutions fast, this webcast will give you pragmatic advice to help you get the balance between a quickly delivered product and a product that works.
Aiming at the Right Goal: Big Data Strategies That Deliver ROI




Date:

12/12/2012
View archived webinar At this one-hour webcast, you'll learn:

The steps required to build a detailed plan to ensure your Big Data project meets expectations

How to define the correct metrics to accurately and successfully measure your results

Selecting the software platform that can scale to meet current and future Big Data requirements

Machine Learning
Machine Learning is a form of artificial intelligence that can be used to automate a lot of big data processes.
Archive

Latest Archived Broadcast
The Big Data Conference and Nemertes Research have teamed up to provide expert advice on building a big data team and finding the right leader. Join us on Tuesday, Aug. 20.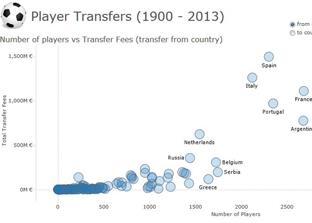 A great visualization of transfer fees leads us to think of deeper sporting analytics.
Explore this data here.
More Data Visualization Showcase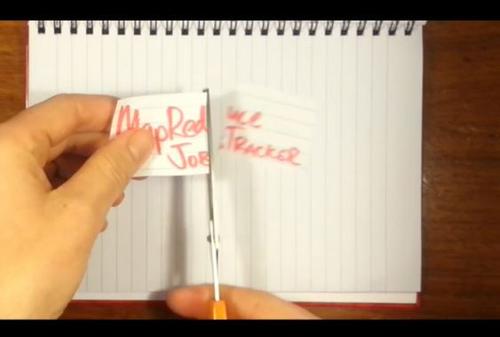 Getting to grips with Hadoop 2.0? Here's a simple video explaining YARN.
Watch This Video