Today we're going to take a look at the V that allows big data to be immediate and reactive: Velocity.
As well as having to master the sheer volume and variety of information within big data, organizations also have to be able to contend with the speed at which all of this data is generated. Real benefit can be gained by pouncing on this data in real-time -- affecting outcomes while they are still forming.
What kind of benefit?
Well, as we've already established, data can take many different forms. How working on this stream of real-time big data will benefit you will depend on your industry. For this example I'll focus on the financial services sector.
Andy is in charge of online security for a big bank, trying to make sure his customers' money is safe. When he can detect fraud after the event, it's fairly useless, but if he can spot it as it happens, it can be priceless. If a malicious computerized attack is started on Andy's bank, it will be generating thousands of events every second -- but Andy has put the right system in place to detect these events by comparing them to the way actual, normal customers behave. And it happens in real time, so alarms are going off to let him know.
As Frank Bria told us in his Big Data Republic article, Big Data Tackles Fraud:
Many fraudsters will access online banking and go directly to the transfer section of a Website without first checking balances and transactions. That clickstream is foreign and unfamiliar to the complex event processing engine and thus gets flagged.
In this way the bank can stamp down on the illegal activity as it happens, rather than chasing up after the event.

Anna Young, User Rank: Exabyte Executive
1/30/2013 | 4:37:49 PM
Re: Elaborate A Bit...?

Saul, Are there times when speed in data analysis and perhaps even collection isn't that important and how can we factor in such a situation into Big Data processing. I can imagine a situation where a trendline can only be established after a decade or perhaps even decades of data collection, at which point the value of the data becomes more apparent. Velocity is good but chasing it at the expense of "value" can defeat the objective.



sabbate, User Rank: Bit Player
1/30/2013 | 4:09:01 PM
The fourth "V"

The fourth "V" of Big Data is ... value. How can we analyize data so efficiently and in the correct way so that it Big Data represents a real value for the company? @Saul I expect a fourth video from you ;)

TW @stefanoabbate



kiran, User Rank: Megabyte Messenger
1/26/2013 | 3:38:29 AM
Re: Another helpful vid

i agree with all the comments made. i have been missing the video blogs for some time now, will surely review all old ones too . the concept of big data is made really simple and i think we all agree with the fact that video illustration makes things better for understanding. The speed with which data is growing is the same as explained- from 10 bytes to 10,000 megabytes per second as our online activities increase.



Terry Simmonds, User Rank: Blogger
1/22/2013 | 1:13:18 AM
Re: Parallel processing de rigueur

Hi Saul, this is a fantastic video on Big Data Velocity and its implication to banking. Well done and I look forward to the next exciting episode.



Daniel Gutierrez, User Rank: Blogger
1/21/2013 | 6:35:21 PM
Re: Parallel processing de rigueur

@Saul, yes indeed. Big Data and low latency can often be orthogonal when designing a solution for a specific problem. There are plenty of great examples where massive amounts of data can be stored and mined at a later time and yield business value. The problem with designing and building a high latency system is that at some point in the future there is a high probability that the stakeholders will want a low-latency equivalent.

It is more strategic and economical given today's available technologies to design in early on either real-time or low latency capabilities.



Saul Sherry, User Rank: Blogger
1/21/2013 | 3:18:10 PM
Re: Parallel processing de rigueur

@Daniel and I guess that's also why latency can be such a pain in the big data behind?



Daniel Gutierrez, User Rank: Blogger
1/21/2013 | 2:26:37 PM
Parallel processing de rigueur

Love these videos! They make big data welcoming and familiar.

I think what the video illustrate rather well is that velocity (1st derivative) is important, but acceleration (2nd derivative) is more important. The increase in rate of velocity is what is providing all the cool new features we're coming to depend on, like the fraud detection system used as an example.

But what this means is that more and more processing power is required to provide the instantaneous use of classification algorithms, and this means parallel processing. If you've seen under-the-hood of a machine learning algorithm, you'll note that a lot of what's going on are vectorized calculations using linear algebra. Modern computing environments allow these calculations be performed in a parallel environment - servers or even processor cores. This is the key to "velocity's" success.



Susan Fourtané , User Rank: Blogger
1/21/2013 | 9:06:41 AM
Big data explained in a nice visual way

Thanks, Saul, for this new add to the collection of the Vs of Big Data. The banking example is great, and timely.

-Susan



Susan Fourtané , User Rank: Blogger
1/21/2013 | 8:37:52 AM
Re: Elaborate A Bit...?

deastman,

I see your point. However, I believe that going through the three Vs of BD covering the first three Vblogs is something useful for many as they stablished clearly the basics.

From then, there is a world of BD to go further. That way the video library will be complete.

I appreciate the creativity and effort put on these videos.

Susan



Saul Sherry, User Rank: Blogger
1/21/2013 | 7:29:03 AM
Re: Elaborate A Bit...?

@Dustin, thanks for the ideas - now that we have established the basics around those 3 vs, maybe the videos should focus on the more advanced concept as you mention. Velocity 102 anyone?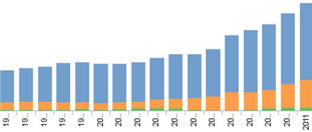 This Tableau visualization of international debt demonstrates how simple visualizations can give great insight
Explore this data here.
More Data Visualization Showcase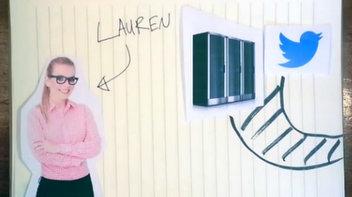 OK, so it's Extract, Transform and Load - but we'll show you what it really means.
Watch This Video